In Memoriam
In memoriam: Thomas Hollocher, Nagendra Reddy
Thomas Hollocher
Thomas Clyde Hollocher Jr., an emeritus biochemistry professor at Brandeis University who joined the American Society of Biochemistry and Molecular Biology in 1966,, died Nov. 3, 2022 in Sudbury, Massachusetts. He was 91.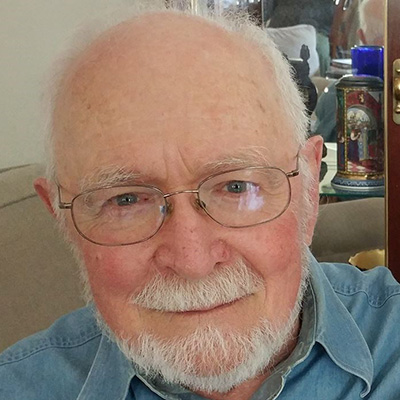 Thomas Hollocher
Hollocher was born June 6, 1931, to Thomas Sr. and Catharine Emma (Bernhard) Hollocher in Norristown, Pennsylvania. He spent his youth in the area northwest of Philadelphia, then earned a bachelor's degree in chemistry from Worcester Polytechnic Institute. While there, he met Pamela Ann Moon, who was studying to become a nurse, and the two were later married.
Hollocher earned a doctorate in biochemistry from the University of Rochester. After a three-year postdoctoral fellowship at Washington University in St. Louis, he became an assistant professor of biochemistry at Brandeis in 1961. He taught there for 38 years, becoming a full professor in 1981.
Hollocher studied enzymes in the global nitrogen cycle, with a focus on bacterial denitrification reactions with nitrate, nitrite and nitric oxide. His work held relevance for farming and also laid the groundwork for the discovery of nitric oxide as a cardiovascular signaling molecule in mammals. Science magazine declared nitric oxide "Molecule of the Year" in 1992.
After retiring in 1999, Hollocher launched investigations into the chemistry and mineralogy behind the fossilization of early dinosaurs. For these studies, he teamed up with one of his sons, a geologist. He also traveled with his wife to dig sites in the Ischigualasto Formation in Argentina and the Badlands of South Dakota. Over his career, Hollocher authored some 112 scientific publications.
Hollocher had a lifelong passion for mountain climbing. He scaled Mount Monadnock in New Hampshire more than 100 times, and led friends and family up all of that state's 4,000-foot peaks and most of Maine's. He also tapped his biochemical knowledge to produce bumper crops from his fruit and vegetable gardens. Long after retiring, he remained a regular at his department's faculty lunch seminars.
Hollocher is survived by his wife, Pamela; his children, Kurt, Bruce and Susan; and eight grandchildren.
Nagendra Nath Reddy
Kantabattina Nagendra Nath Reddy, a blood researcher-turned-criminalist who joined the American Society for Biochemistry and Molecular Biology in 1979, died April 12, 2023, after battling cancer. He was 85.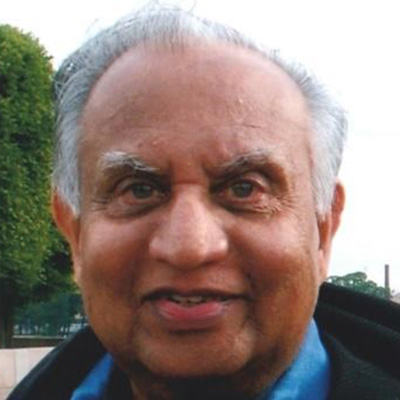 Nagendra Reddy
Reddy was born on Nov. 18, 1937, to K. Rami and Gnanamma Reddy in Bangalore, India, one of nine children in the family. He earned a Bachelor of Science degree from V.R. College–Nellore, India, in 1955, a Master of Science in organic chemistry from the University of Saugor in 1959 and a Ph.D. in biochemistry from the Indian Institute of Science in 1971. He completed his postdoctoral research at the Roswell Park Memorial Institute and then became an assistant professor at the University of Cincinnati College of Medicine. After seven years at UC, Reddy moved to the University of Southern California School of Medicine.
Reddy was the first person to describe the mechanism of action of streptokinase's activation of plasminogen in the Journal of Biological Chemistry in 1972. In addition, he contributed seminal research to the field of fibrinolysis, the process that limits the growth of blood clots, and authored over 20 publications in this area. He received a career development award from the National Institutes of Health and was a member of the Federation of American Societies for Experimental Biology.
After retiring from academic research in 1990, Reddy joined the Los Angeles County Scientific Services Bureau and worked as a senior criminalist from 1991 to 1998. According to a family obituary, he enjoyed riding along with sheriffs, testifying in court and teaching courses to LA County district attorneys and police officers.
Reddy enjoyed arts, photography, stamp collecting, reading and travel. He spoke or read many languages including English, Telegu, Kannada, Tamil, Hindi and Sanskrit, his obituary states. He was married to Saraswati Reddy, who died in 2006.
Reddy is survived by two children, Kalpana and Sandip, and three grandchildren.
Enjoy reading ASBMB Today?
Become a member to receive the print edition monthly and the digital edition weekly.
Learn more
Get the latest from ASBMB Today
Enter your email address, and we'll send you a weekly email with recent articles, interviews and more.
Latest in People
People highlights or most popular articles