Member News
Honors for Doudna, Pandey, Chandel, Post
Doudna receives first Kimberly prize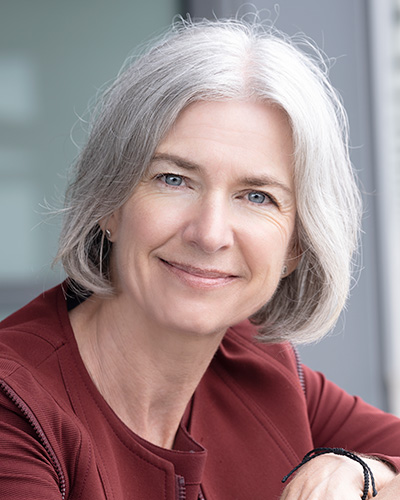 Jennifer Doudna
Jennifer Doudna was awarded the inaugural Kimberly Prize in Biochemistry and Molecular Genetics by the Simpson Querrey Institute for Epigenetics for her research contributions to the development of CRISPR/Cas9 technology. The prize will be awarded annually to a scientist who has made "outstanding research contributions into the molecular basis of life with a direct demonstrated link of their discovery into clinic for the betterment of humankind." Doudna will receive $250,000.
Doudna is a professor of biomedical science at the University of California, Berkeley. She received the 2020 Nobel Prize in Chemistry with Emmanuelle Charpentier, a professor of the science of pathogens at the Max Planck Institute, for her work on CRISPR/ Cas9 genome editing. Her lab continues to investigate the CRISPR bacterial adaptive immune system as well as ways to target and engineer CRISPR/ Cas systems.
Doudna is a member of the National Academy of Sciences, the American Academy of Arts and Sciences, the National Academy of Medicine, the National Academy of Inventors, the American Academy of Microbiology, the Royal Academy and the Pontifical Academy of Sciences. Her numerous honors include the Golden Plate Award from the American Academy of Achievement, a Guggenheim Fellowship and the Award for Excellence in Molecular Diagnostics from the Association for Molecular Pathology. She received the first ASBMB Mildred Cohn Award in 2013.
In her award lecture, referring to her discovery, Doudna said, "It's powerful. Over the last decade or so, (genome editing) has been developed for not only disrupting genes or replacing genes but also for controlling transcription — meaning controlling the output of genes."
AHA honors Pandey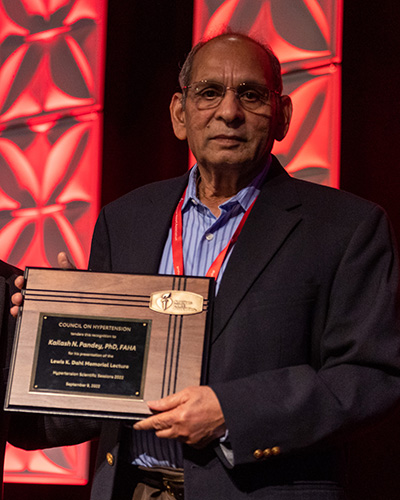 Kailash Pandey
Kailash N. Pandey received the 2022 Lewis K. Dahl Memorial Lecture Award from the American Heart Association Council on Hypertension. This award honors researchers who have made outstanding research contributions to the field of hypertension. Pandey gave the award lecture during the AHA's Hypertension Scientific Sessions in September and received a $1,000 honorarium.
Pandey is a professor and vice chair of medical research in the Department of Physiology at Tulane University Health Sciences Center, School of Medicine. His lab focuses on determining the genetic and epigenetic basis of hypertension and other cardiovascular disorders. He has an outstanding publication record of more than 140 original peer-reviewed research articles, reviews, and book chapters. In addition, Pandey has received several other awards from the AHA, including an Established Investigator Award. He has trained more than 40 postdoctoral fellows and graduate students and has presented invited lectures at 98 universities and research institutions.
In their award nomination letter, Pandey's Tulane colleagues L. Gabriel Navar, a professor of medicine, and Paul Whelton, a professor of public health, wrote: "Dr. Pandey is an outstanding investigator and a major contributor to our understanding of the molecular mechanisms mediating high blood pressure and cardiovascular dysfunction. His record of accomplishments and productivity, especially related to natriuretic peptides/receptors and their antagonistic relationship to the pathophysiology of renin-angiotensin system, make him an ideal candidate for this award."
Chandel wins innovation award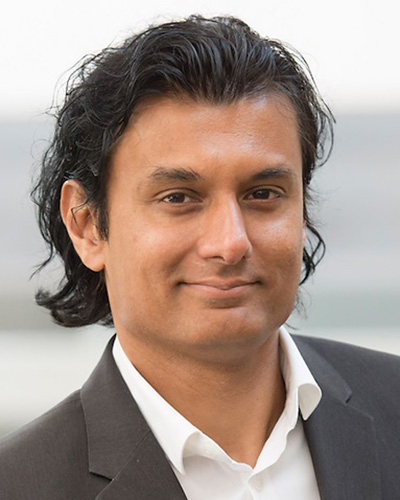 Navdeep Chandel
Navdeep Chandel has won an IDP Research Innovation Challenge Award. With his co-principal investigator, Seth Pollack, a professor at Northwestern University, Chandel will receive funding for his project on selecting antigen-specific T cells for cancer therapy using mitochondrial membrane potential. The IDP Foundation gives these five-year awards to innovative, team-driven, cancer research projects that are translational, cross-disciplinary and collaborative.
Chandel is a professor of medicine and biochemistry and molecular genetics at Northwestern. His lab studies mitochondrial metabolism and how it impacts cancer cells as well as immune cell differentiation and function. In 2015, he published an introductory book titled "Navigating Metabolism."
Chandel has published hundreds of research articles and has been named to the Global "Highly Cited" list by Clarivate Analytics in 2020, 2021 and 2022. He received the National Cancer Institute Outstanding Investigator Award in 2016. He has also been awarded the Clarence Ver Steeg Faculty Mentor Award, which recognizes outstanding faculty from Northwestern in supporting and encouraging the academic and professional development of graduate students.
Post wins cancer research grant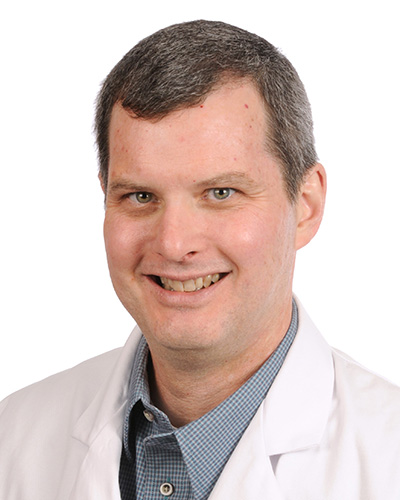 Steven Post
Steven Post belongs to one of five teams of cancer researchers that received 2023 Team Science Awards from the Winthrop P. Rockefeller Cancer Institute at the University of Arkansas for Medical Sciences. This award program provides support to unite teams of cancer researchers in a multidisciplinary effort to uncover new approaches to treat cancer.
Post is a professor of pathology, and his coinvestigator, Marjan Boerma, is a professor of pharmaceutical sciences, both at UAMS. Their project is titled "Synergistic effects of SR-A blockade and radiation therapy."
Post's lab studies how macrophages sense and respond to their environment via scavenger receptors such as SR-A. Post is interested in the molecular basis underlying the contribution of macrophages in chronic inflammatory diseases, including cancer.
The project funded by the award will determine whether targeting SR-A sensitizes breast tumors to targeted radiation therapy. This work may lead to future novel therapeutic approaches targeting macrophages in cancer and other diseases.
Post and Boerma received a $100,000 pilot grant and a commemorative plaque.
Enjoy reading ASBMB Today?
Become a member to receive the print edition monthly and the digital edition weekly.
Learn more
Get the latest from ASBMB Today
Enter your email address, and we'll send you a weekly email with recent articles, interviews and more.
Latest in People
People highlights or most popular articles