Member News
Awards for Medlock, Bagde and Maquat
Teaching awards for Medlock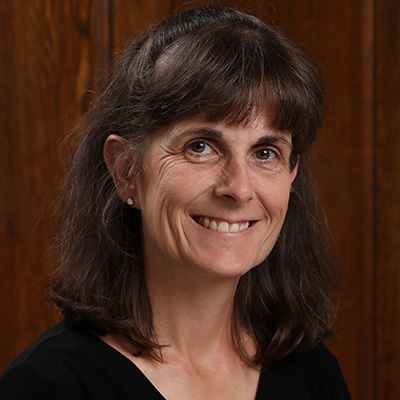 Amy Medlock
Amy Medlock, an associate professor of biochemistry at the Augusta University/University of Georgia Medical Partnership, recently received the 2021-2022 Peer-Nominated Teaching Award for Small Group Teaching and the Medical College of Georgia's Excellence in Teaching Award.
These awards recognize outstanding educators and are selected from faculty nominations and student evaluations, respectively. This is Medlock's fourth consecutive year receiving the MCG Excellence in Teaching Award. She also received a peer-nominated award for her large group teaching in 2020-2021. She and other faculty members were honored during a ceremony in February.
Medlock earned her Ph.D. at UGA and completed postdoctoral work at UGA and the University of Cape Town, South Africa. Her lab focuses on the synthesis of heme and regulation of the heme biosynthesis pathway. Heme is important in processes including central metabolic pathways, oxygen binding and transport and reduction/oxidation reactions. Medlock recently published a paper on the enzyme ferrochelatase in erythroid and non-erythroid cells. She also does research on science education and pedagogy.
Bagde wins grad student award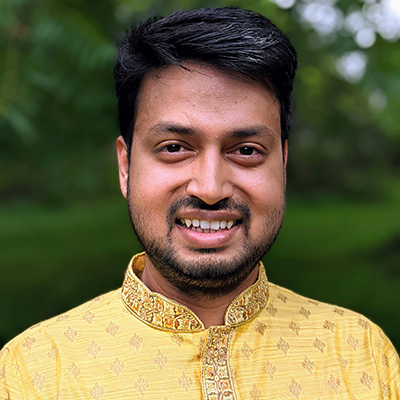 Saket Bagde
Saket Bagde has received a 2023 Harold M. Weintraub Graduate Student Award from the Fred Hutchinson Cancer Center. This award recognizes exceptional achievement in graduate studies in the biological sciences. Bagde was honored at a symposium on May 5 at Fred Hutch, along with the other 11 recipients.
Bagde is a graduate student at Cornell University. He works with thesis advisor Chris Fromme, a professor of molecular biology and genetics. Bagde's research focuses on how antibiotics are synthesized using molecular machines known as modular polyketide synthases. He also studies lipid and protein cellular transport. Bagde previously received his undergraduate and master's degrees from the Indian Institute of Science Education and Research, Pune, India, and worked as a research assistant at the University of Texas at El Paso.
In a Student Spotlight article from Cornell, Bagde said he was honored to receive this award. "Recognitions like this remind me to take a pause and appreciate all the amazing people I've worked with," Bagde said. "Together, our skills have led to the development of something that is going to help people."
Maquat receives Gruber Prize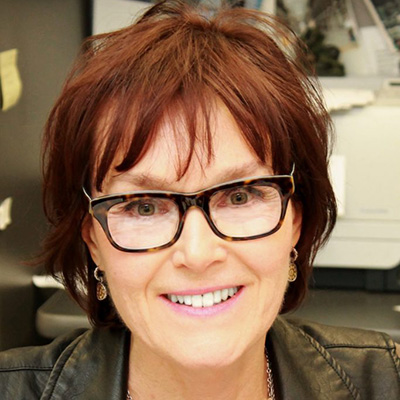 Lynne Maquat
Lynne Maquat, a distinguished chair and professor of biochemistry and biophysics at the University of Rochester Medical Center, has won the 2023 Gruber Prize in Genetics. She shares the award with Alan Jacobson of the University of Massachusetts Chan Medical School. The two independently helped identify and describe nonsense-mediated mRNA decay, a pathway that degrades mRNA transcripts with premature stop codons and averts production of truncated, potentially toxic bits of protein. Maquat worked with mammals, and Jacobson worked with yeast.
Maquat began her studies of nonsense-mediated mRNA decay by characterizing human patients with hemolytic diseases. Her work established that mRNAs with a premature stop codon were less stable. She clarified the mechanisms of nonsense-mediated mRNA decay in mammalian cells and also showed how it disables faulty transcripts that arise from errors in human gene expression. Cells also use the process, Maquat found, to adapt to environmental shifts.
Among her awards, Maquat previously received the 2021 Wolf Prize in Medicine, 2021 Warren Alpert Foundation Prize and 2018 Federation of American Societies for Experimental Biology Excellence in Science Award.
Maquat and Jacobson will receive the Gruber award, which includes $500,000, in July at the International Congress of Genetics in Melbourne, Australia. Their discoveries could help to spur treatments for such diseases as fragile X syndrome and Duchenne muscular dystrophy.
Enjoy reading ASBMB Today?
Become a member to receive the print edition monthly and the digital edition weekly.
Learn more
Get the latest from ASBMB Today
Enter your email address, and we'll send you a weekly email with recent articles, interviews and more.
Latest in People
People highlights or most popular articles