Member News
Goldwater scholars named;
Biochemical Society honors Eichman;
remembering Sypherd
Student chapter members land Goldwater scholarships
The recipients of this year's Goldwater scholarships were announced in late March.
The scholarships, named in honor of Senator Barry Goldwater, offer $7,500 per remaining academic year to sophomore and junior students pursuing bachelor's degrees in the natural sciences, math or engineering.
Many of this year's recipients in the life sciences are American Society for Biochemistry and Molecular Biology Student Chapter members. The ASBMB congratulates these promising sophomores and juniors: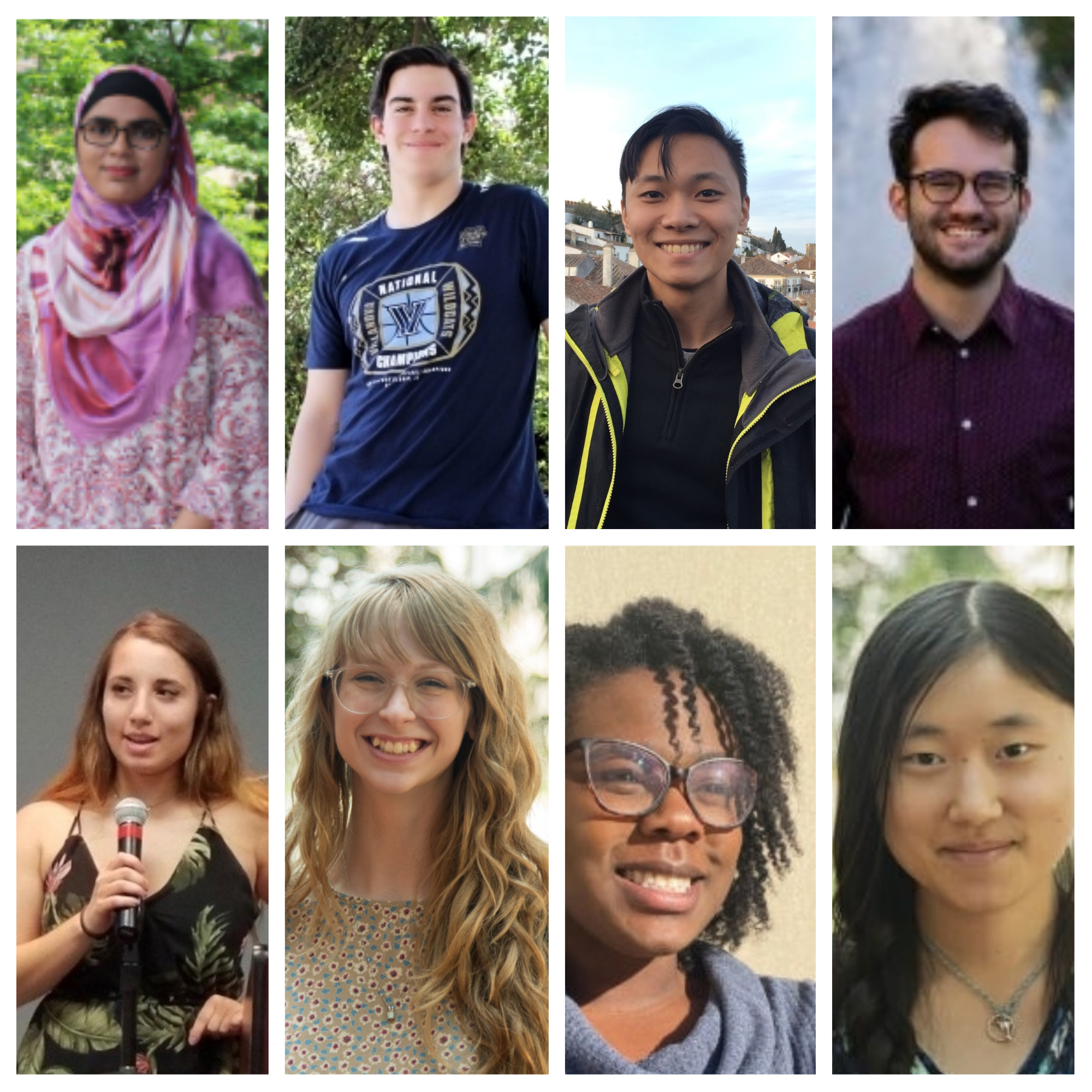 Top row: Furyal Ahmed, Chris Bragança, Daniel Cheong, Landon Clark. Bottom row: Madeline Farringer, Shellaina Gordon, Edena Khoshaba, Stella Ma.
Furyal Ahmed, Agnes Scott College
Chris Bragança, Villanova University
Daniel Cheong, University of Oklahoma
Landon Clark, University of Georgia
Madeline Farringer, Iowa State University
Shellaina Gordon, Northeastern University
Edena Khoshaba, Chapman University
Stella Ma, University of Wisconsin–Madison
Top row: Mlana Lore, Eran Maina, Emily Mahoney, Rishi Mehta. Bottom row: Ramiz Somjee, Cynthia Schofield, Daniel Wieland, Karen Zhang.
Eran Maina, The College of Wooster
Emily Mahoney, Rochester Institute of Technology
Rishi Mehta, University of Cincinnati
Mlana Lore, Eckerd College
Jessica Pierce, Salisbury University
Cynthia Schofield, University of Massachusetts Boston
Ramiz Somjee, Rhodes College
Daniel Wieland, University of Arizona
Karen Zhang, University of Washington
As part of the application, students write an essay about their experience with their research mentors. ASBMB salutes the many mentors of this year's 287 Goldwater scholars in the life sciences, who helped ignite their students' excitement about biology. Among the ASBMB members who mentored a Goldwater scholarship recipient are:
Eichman wins Biochemical Society award
Vanderbilt University biochemistry professor Brandt Eichman has won the Biochemical Society's 2021 International Award.

Eichman's lab uses structural biology techniques including X-ray crystallography to interrogate the protein machines involved in repairing DNA and maintaining genome integrity.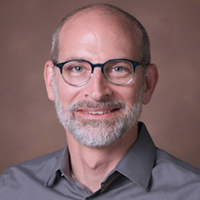 Brandt Eichman
The International Award — one of 10 awards given each year by the United Kingdom–based Biochemical Society — recognizes research that illustrates the importance of the molecular biosciences in the advancement of life sciences and is given to early-career scientists of any nationality who are located outside the UK and Ireland.
"This certainly would not have been possible without the hard work and creativity of the members of my laboratory," Eichman said of the award in a statement. "I thank my colleagues who made and endorsed the nomination and who have guided me over the years, and my family for their support and encouragement. This award will help maintain momentum within my research team, so that we may continue to approach what we feel are important and interesting questions related to genome maintenance."
In memoriam: Paul Sypherd
Paul Starr Sypherd, a microbiologist who held leadership roles at the University of California, Irvine and the University of Arizona, died Jan. 18. He was 83.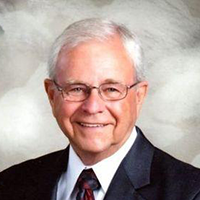 Paul Sypherd
Born Nov. 16, 1936, in Akron, Ohio, Sypherd moved to Arizona at age 6. He earned a B.S. in microbiology at Arizona State (College) University, an M.S. in microbiology at the University of Arizona and a Ph.D. at Yale University. He was a postdoctoral fellow at the University of California, San Diego and later said he believed his training and experiences at UCSD set him on his academic trajectory.
Sypherd began his career at the University of Illinois; he had a fully funded research laboratory and obtained tenure there before he was recruited to the University of California, Irvine where he served as chairman of the department of microbiology and molecular genetics for more than a decade, director of the medical scientist program, vice chancellor for research and dean of graduate studies. He returned to the University of Arizona in 1993 as executive vice president and provost, leading development of an integrated learning center. As provost, he focused on improving staff and faculty working condition. One of his lasting contributions was closing the campus between Christmas and New Year's, so employees could spend time with their families. He retired in 2002 and was designated provost emeritus and professor emeritus of molecular and cellular biology at the UA.
Over the course of his 35-year research career, Sypherd and his students published more than 150 articles in peer-reviewed journals, many on protein synthesis and nucleic acid metabolism in bacteria and fungi. He was also a pioneer in ribosome research. He was a founding editor of the Journal of Molecular and Cellular Biology and editor for the Journal of Bacteriology, and he served on the National Institutes of Health study section for microbial chemistry for two terms and on the National Research Council committee on medical education.
Sypherd is survived by his wife, Linda; his daughter, Denise; sons David, Sean and Scott; his grandchildren; and many other relatives.
Join the ASBMB Today mailing list
Sign up to get updates on articles, interviews and events.
Latest in People
People highlights or most popular articles