Member News
Lemons and Osheroff win recognition; remembering Rudel and Wakil; ASPET fellows
Lemons receives presidential award
Paula Lemons
Paula Lemons, an associate professor at the University of Georgia, was a 2019 recipient of the National Science Foundation's Presidential Early Career Award for Scientists and Engineers.
The U.S. government's highest honor for scientists and engineers in the early stages of their research careers who show exceptional leadership promise, the award acknowledges contributions to the advancement of science, technology, education and mathematics education and to community service as demonstrated through scientific leadership, public education and community outreach.
Lemons, who teaches undergraduates in the department of biochemistry and molecular biology, serves as director of the Scientists Engaged in Educational Research Center and as principal investigator of the NSF-sponsored Department and Leadership Teams for Action project.
In her lab, Lemons looks at how to support college biology instructors who use reformed teaching strategies shown to improve student outcomes. She also studies problem solving among undergraduate biology and biochemistry students. She has created a guide to writing good biology problems for teachers and an online problem-solving tutorial for students.
Education association honors Osheroff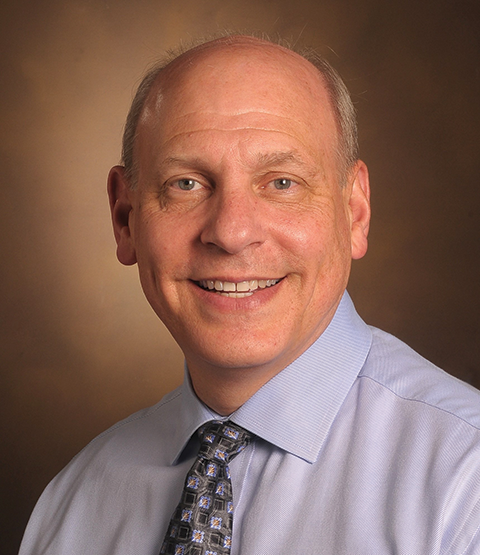 Neil Osheroff
Neil Osheroff received the International Association of Medical Science Educators' 2019 Distinguished Career Award for Excellence in Teaching and Educational Scholarship, which recognizes an IAMSE member with a distinguished record of more than 10 years of educational scholarship, including educational research and dissemination of scholarly approaches to teaching and education.
Osheroff is a professor of biochemistry and medicine at the Vanderbilt University School of Medicine, where he holds the John G. Coniglio chair in biochemistry. He has been a course director since 1990, directs the School of Medicine Academy for Excellence in Education and chairs the master science teacher group. His lab specializes in the function and biology of DNA topoisomerase II, a ubiquitous enzyme that modulates the topological structure of DNA and plays a role in chromosome structure.
Osheroff earned his Ph.D. in biochemistry and molecular biology from Northwestern University and was a Helen Hay Whitney Foundation fellow at the Stanford University School of Medicine. He is a past president of the Association of Biochemistry Educators and now serves as the treasurer of the International Association of Medical Science Educators. He is a fellow of the American Association for the Advancement of Science.
In memoriam: Larry Rudel
Lawrence Lee Rudel, professor emeritus at Wake Forest University, passed away in Winston-Salem, North Carolina, on Aug. 29. He was 77.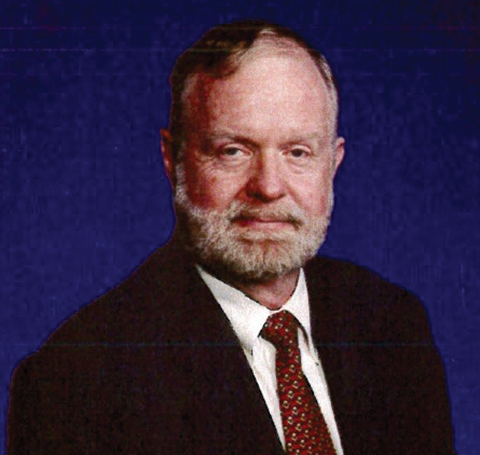 Lawrence Lee Rudel
Rudel was born in Salt Lake City in 1941. He attended Colorado State University, receiving a bachelor's degree in physical sciences in 1963, followed by the University of Arkansas Medical Center, from which he received a Ph.D. in biochemistry in 1969. After completing his postdoctoral training, he joined the faculty at the Wake Forest School of Medicine, then called the Bowman Gray School of Medicine, in 1973.
During his decades at Wake Forest, Rudel, who served on the editorial board for the Journal of Lipid Research for 36 years, focused on cholesterol metabolism and cardiovascular disease. His many awards included the Established Investigator in Basic Sciences in 2001 for his outstanding research achievements. He retired in 2018.
He is survived by his wife, Katherine Bouwman Rudel; three sons, Brian (Sheri) Rudel, John (Cindee) Rudel and David Rudel; five grandchildren; and a niece.
In memoriam: Salih Wakil
Salih Wakil, chairman emeritus of biochemistry at Baylor College of Medicine, died July 11 in Houston. He was 91.
Wakil's fatty acid synthesis studies were very influential; his team discovered enzymes critical to metabolic pathways that govern the body's ability to burn fat.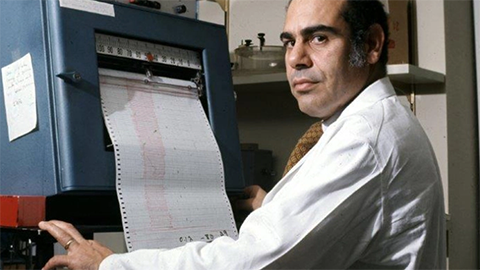 Baylor College of Medicine
Salih Wakil
Born in Karbala, Iraq, in 1927 as the son of a shoemaker, Wakil won a scholarship to the American University of Beirut, where he earned a bachelor's in chemistry in 1948. He completed his Ph.D. in biochemistry at the University of Washington.
Wakil was a research associate at the University of Wisconsin and a professor at Duke University before becoming chairman of Baylor's biochemistry department in 1971. He held the position for 35 years. In 2010, he founded the discovery-stage biotechnology company FGH BioTech Inc.
His many honors include election to the National Academy of Sciences and the American Association for the Advancement of Sciences.
He is survived by his wife of 66 years, their four children and seven grandchildren.
ASBMB members named ASPET fellows

Catterall

Gottesman

Guengerich

Halpert

Hollenberg

Insel

Lazo

Lefkowitz

Neubig
Nine members of the American Society for Biochemistry and Molecular Biology have been named to the inaugural class of fellows of the American Society for Pharmacology and Experimental Therapeutics.
ASPET is a scientific society whose 5,000 members conduct basic and clinical pharmacological research and work for academia, government, large pharmaceutical companies, small biotech companies and nonprofit organizations. The fellows were selected for their efforts to advance pharmacology through their scientific achievements, mentorship and service to ASPET.
William A. Catterall is a professor and former chair of pharmacology at the University of Washington. He studies the voltage-gated sodium and calcium channel proteins, which initiate electrical and chemical signaling in excitable cells.
Michael Gottesman has been deputy director for intramural research at the National Institutes of Health since 1993. His laboratory identified the human gene that causes cancer cells to resist many anticancer drugs by pumping these drugs out of drug-resistant human cancers.
F. Peter Guengerich is the Tadashi Inagami professor of biochemistry at Vanderbilt University School of Medicine and a deputy editor of the Journal of Biological Chemistry. He studies the chemical and biological mechanisms by which molecules are processed.
James Halpert is a professor of pharmacology and toxicology and former dean of pharmacy at the University of Connecticut. He studies the structure and function of cytochromes P450 of the 2B and 3A subfamilies.
Paul F. Hollenberg is a professor emeritus of pharmacology at the University of Michigan Medical School. His research is related the mechanisms of action of the cytochromes P450, mechanism-based inactivators, and the role of the human P450 isozymes in the metabolism of drugs, chemical carcinogens and other toxic agents.
Paul A. Insel is a distinguished professor of pharmacology and medicine at the University of California, San Diego, and co-director of the UCSD Medical Scientist Training Program. His research efforts focus on G protein–coupled receptors, heterotrimeric G proteins and G protein–regulated effectors.
John S. Lazo is a professor of pharmacology at the University of Virginia and associate director for basic research at the UVA Cancer Center. He studies the mechanism of action of small molecules and the fundamental biological role of protein tyrosine phosphatases.
Robert J. Lefkowitz is James B. Duke professor of medicine and professor of biochemistry and chemistry at the Duke University Medical Center and a Howard Hughes Medical Institute investigator. His recent research applies tools of structural biology to understand biased signaling at atomic-level resolution.
Richard Neubig is the chair of pharmacology and toxicology at Michigan State University. He has studied GPCR signaling for most of his career and currently explores G proteins in genetic epilepsies as well as academic drug discovery, particularly related to cancer, scleroderma and other fibrotic diseases.
Join the ASBMB Today mailing list
Sign up to get updates on articles, interviews and events.
Latest in People
People highlights or most popular articles