Member News
Awards, promotions, fellowships and more
| | | | | | |
| --- | --- | --- | --- | --- | --- |
| Leustek | Carruthers | Chen | Otten | Partridge | Scott |
| Siddiqui | Tonge | Ten Hagen | Davidson | Moses | Tonks |
ASBMB members elected as 2019 AAAS fellows
The American Association for the Advancement of Science has elected 441 of its members as fellows in recognition of their extraordinary achievements in advancing science. Of those honored, the 12 listed below are members of the American Society for Biochemistry and Molecular Biology. The fellows will be recognized at the 2020 AAAS annual meeting in Seattle in February.
Section on Agriculture, Food and Renewable Resources
Thomas Leustek, professor in the department of plant biology at Rutgers, the State University of New Jersey, School of Environmental and Biological Sciences
Section on Biological Sciences
Vernon B. Carruthers
, professor of microbiology and immunology, University of Michigan Medical School
Julian Chen, professor of biochemistry in the school of molecular sciences, Arizona State University
Caryn Elizabeth Outten, Guy F. Lipscomb professor of chemistry, department of chemistry and biochemistry, University of South Carolina
Nicola Partridge, professor, department of basic science and craniofacial biology and departments of biochemistry and molecular pharmacology and medicine, New York University
Emily E. Scott, professor of medicinal chemistry and pharmacology, University of Michigan
Aleem Siddiqui, professor of medicine in the school of health sciences, University of California, San Diego
Section on Chemistry
Peter J. Tonge, distinguished professor of chemistry and radiology and director of the center for advanced study of drug action, Stony Brook University
Section on Dentistry and Oral Health Sciences
Kelly G. Ten Hagen, senior investigator, National Institute of Dental and Craniofacial Research/National Institutes of Health
Section on Medical Sciences
Nicholas Davidson, John E. and Adaline Simon professor of medicine and of developmental biology, Washington University School of Medicine in St. Louis and editor-in-chief of the Journal of Lipid Research
Marsha A. Moses, Julia Dyckman Andrus professor at Harvard Medical School and director of the vascular biology program at Boston Children's Hospital
Section on Pharmaceutical Sciences
Nicholas K. Tonks, Caryl Boies professor of cancer research, Cold Spring Harbor Laboratory
Bermuda Principles to honor Steitz
Joan Steitz will be honored at the annual Bermuda Principles Impact Conference in February.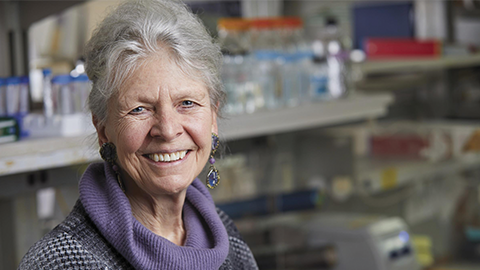 Joan Steitz

Steitz is a professor of molecular biophysics and biochemistry at the Yale School of Medicine. Her lab focuses on noncoding RNA–protein complexes, which are ubiquitous in eukaryotic cells.
In 2018, Steitz received the Lasker–Koshland Special Achievement Award in Medical Science from the Albert and Mary Lasker Foundation. She won the American Society for Biochemistry and Molecular Biology's Herbert Tabor Research Award in 2015. Steitz is known as a generous mentor to young scientists and an ardent voice for inclusion in the scientific community.
The Bermuda Principles were drafted in 1996 to ensure all genetic data generated by experiment was put into the public domain within 24 hours and available to all for the advancement of science. The conference celebrates the effect of these principles on the pace and depth of scientific research. This year's theme is transcriptomics. Steitz will deliver the ncRNAs keynote talk.
Wand heads department at Texas A&M
Josh Wand has just completed his first semester as head of the department of biochemistry and biophysics at the College of Agriculture and Life Sciences at Texas A&M University. He was named to the position effective Aug. 1.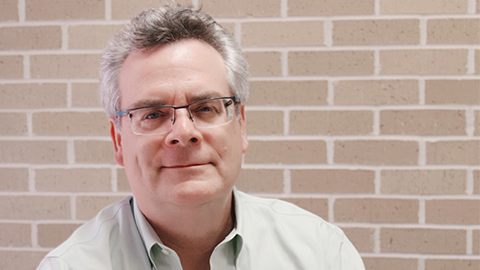 Josh Wand
Wand was previously the Benjamin Rush professor of biochemistry and biophysics at the Perelman School of Medicine, University of Pennsylvania. In addition to his department head duties at Texas A&M, Wand is teaching third-year biochemistry to undergraduates and a graduate course in biophysics.
His research looks at the intricacies of how to manipulate protein recognition of other proteins. Over the years, he has focused on the influence of the physical properties of proteins and their function, with an emphasis on how the internal structure of protein molecules fluctuates over time.
Wand is a fellow of the American Physical Society and the Biophysical Society. He earned his bachelor's degree in biochemistry and master's degree in chemistry from Carleton University in Ontario, Canada, and his doctoral degree in biophysics from the University of Pennsylvania.
Christopher Leary, NYC
Gissette Reyes–Soffer
Reyes–Soffer named Irving scholar
Gissette Reyes–Soffer, an assistant professor of medicine at Columbia University Medical Center, has won recognition from the Herbert and Florence Irving Scholars Program. As an Irving fellow, Reyes–Soffer will receive $60,000 a year for three years for her research project titled "Unraveling the Complexities of Lipoprotein(a) in Humans Through Stable Isotope Metabolic Studies, Proteomics, and Particle Characterization." She also will hold a named professorship. Gissette Reyes–Soffer is a junior associate editor for the ASBMB's Journal of Lipid Research.
In memoriam: Michael Rossmann
Purdue University structural biologist Michael G. Rossmann died May 14 at the age of 88.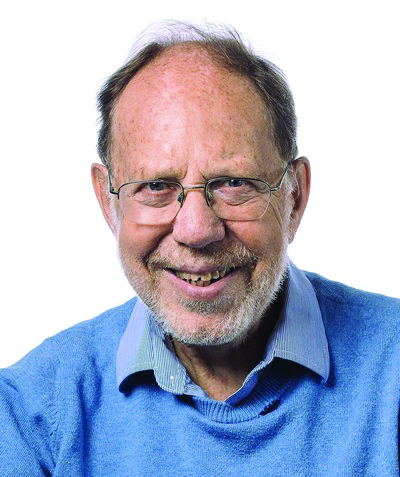 Michael Rossmann
Rossmann was born in Frankfurt, Germany, in 1930 and immigrated to England in 1939. There, he studied physics and mathematics at the University of London before receiving his Ph.D. in chemical crystallography from the University of Glasgow in 1956. After a postdoctoral fellowship at the University of Minnesota and a stint as a research assistant at the University of Cambridge, he joined the faculty at Purdue University in West Lafayette, Indiana, in 1964, where he would remain for more than five decades.
In 1985, he was the first scientist to map the structure of the common cold on the atomic level with X-ray crystallography. In subsequent decades, Rossmann continued to turn the towering microscopes he helped bring to Purdue on a variety of viruses, including Dengue virus, Zika virus and the giant Mimivirus.
A member of the National Academy of Sciences and the Royal Society of London, Rossmann continued his research career into his final years.
He is survived by his three children, Martin, Alice and Heather and four grandchildren; following his wife Audrey Pearson's death in 2009, he remarried in 2018 and is survived by his second wife, Karen Bogan.
Join the ASBMB Today mailing list
Sign up to get updates on articles, interviews and events.
Latest in People
People highlights or most popular articles