Stroopwafels
This week's staff picks
The guilty pleasures edition
Every other week, the ASBMB staff shares what we've been reading, listening to, watching and doing. This week, inspired by the first pick listed here, we decided to offer everyone anonymity so they could tell us what they really enjoy. This is what five months of a pandemic can do.
---
90 Day Fiancé (TLC)
This is an anonymous pick on behalf of several — and we do mean several — ASBMB staffers. Why choose to be anonymous? Because, seriously, this show is trash. None of us is willing to cop to watching it — but we all need our guilty pleasures. Now, when we say "90 Day Fiancé," we don't just mean the original. Some of us are also watching the spinoffs: "90 Day Fiancé: Happily Ever After?," "90 Day Fiancé: The Other Way," "90 Day Fiancé: Before the 90 Days" and "90 Day Fiancé: Pillow Talk." The basic premise for the original is this: A couple in a long-distance or internet relationship have 90 days to tie the knot. What could go wrong? That's right: Everything! If you watch this garbage series, you'll find yourself pulling for a character you originally thought was terrible because, as it turns out, their other half is even worse. It's amazing!
---
Tres leches cake (a bakery near you)
I don't usually crave sweets, and when I do, it's mostly chocolate-salty-crunchy stuff. So I'm surprised (and a little embarrassed) to find myself wanting tres leches cake lately. Really wanting it. There's something about that bland soggy milky sweetness that is so soothing. Honestly, I could eat it three or four times a day (breakfast … mmmm). There's a good Latino bakery about a mile from my house, and every time I have to run an errand (fortunately, not often), I'm tempted to reward myself with a slice of sweet heaven.
---
Midnight Sun (Stephenie Meyer)
In 2008, I was a middle schooler who got absolutely swept up by the vampire craze created by the "Twilight" saga. I owned merch, read all the books, attended midnight premieres and argued why it was better to be #TeamEdward than #TeamJacob. "Midnight Sun" is "Twilight" retold from the perspective of America's favorite sparkling vampire, Edward Cullen. The first few chapters were leaked online in 2008, and that discouraged Stephenie Meyer from continuing to write the manuscript. I was shocked to hear that Meyer decided to release the book 12 years later and during a pandemic, but I was excited to have something to look forward to when everything else is so uncertain.
Meyer dedicates the book to her readers: "When we first met, many of you were young teenagers with bright, beautiful eyes full of dreams for the future. I hope that in the years that have passed, you've all found your dreams and that the reality of them was even better than you'd hope." I appreciate this personal touch, since I know most of her readers now are like me, old fans in their 20s who know the many flaws of the "Twilight" saga, but love it nonetheless.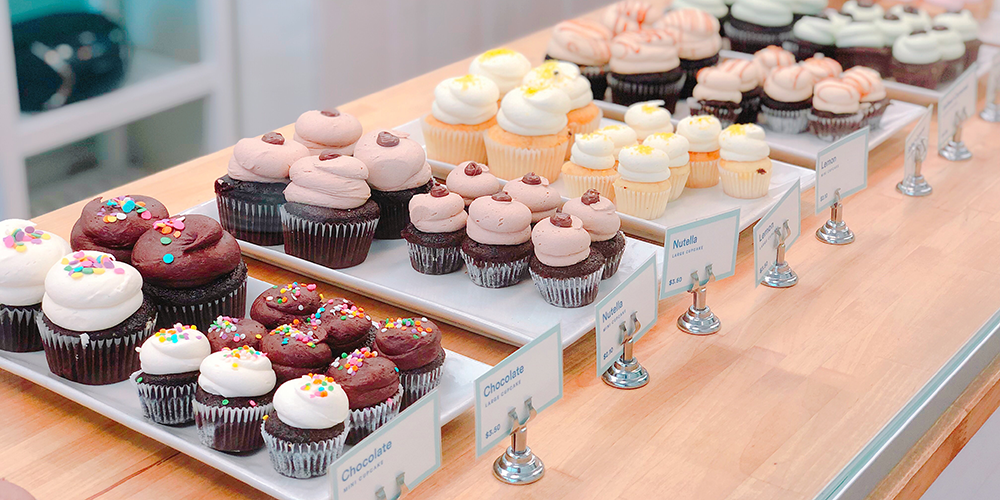 Hanh Nguyen/Unsplash
Disaster investigations (Amazon, Smithsonian Channel and other streaming services)
At least two ASBMB staffers enjoy a very niche form of entertainment: air investigation shows. Sometimes it's a Canadian series called "Mayday" (it has multiple other titles, including "Air Crash Investigation" in Australia, New Zealand, South Africa, United Kingdom, Asia, and some European countries, and "Air Emergency," "Air Disasters" and "Mayday: Air Disaster" in the U.S. — does exactly what it says on the tin!), and there's a more luridly titled British-American version, "Terror in the Skies." There's also "Why Planes Crash," hosted by Lester Holt on the Weather Channel. One of us even branched out into similar shows by the same Canadian production company: "Accident Investigator" (about car crashes) and "Disasters at Sea."
We don't know if it counts as a guilty pleasure, but those who don't enjoy these shows sure think we are weird.
---
The Kiss Quotient (Helen Hoang)
She's a brilliant data scientist with no time or inclination for love. He's an aspiring designer who's resorted to escorting to make ends meet. When she hires him to teach her to be a better lover, things go pretty much exactly as you'd expect in a gender-flipped retelling of "Pretty Woman" … but the details, like the hero's sensitivity to the heroine's Asperger's syndrome, and a peek into the hypotheses that drive her workday, make it a fun ride getting there.
---
Folklore (Taylor Swift)
My spouse and daughter have been listening to the new Taylor Swift album on Spotify over and over for the past two weeks. I hate to say it, but I actually like it. To me, this album is more mature than her previous releases, and it doesn't have that pop overtone vibe. It was written and recorded over four months in quarantine. Wow, I really need a stiff drink.
---
Go fug yourself (Heather Cocks and Jessica Morgan)
One of the hardest things about working at home is the lack of fun distractions. When you don't have co-workers to yell at across the hall, you run the risk of being productive. All. The. Time. Distracting websites to the rescue! Sure, I might occasionally have dipped out onto the internet when we were in the office, but these breaks are now crucial to maintaining sanity. Younger, hipper family members introduced me to this website, which is what People magazine might be if it had a sense of humor/snark and focused more on pretty clothes and royalty. Never more than five minutes, I swear.
Enjoy reading ASBMB Today?
Become a member to receive the print edition monthly and the digital edition weekly.
Learn more
Get the latest from ASBMB Today
Enter your email address, and we'll send you a weekly email with recent articles, interviews and more.
Latest in Opinions
Opinions highlights or most popular articles