Wellness
When the going gets tough, I go to the gym
The first semester of my freshman year hit me much harder than I expected. When I got to the University of Kentucky, I threw myself into college life with everything I had. I was in class for four hours each day, doing six hours of homework, rushing from volunteer activities to shadowing experiences, attending meeting after meeting of clubs on campus. I told myself this packed schedule was the key to getting into my dream medical school. I didn't realize it was slowly eating away at my sanity, my optimism and my happiness.
One day, after months of this craziness, I came back to my dorm after my 10 a.m. class. I had just popped a piece of bread in the toaster, opened my laptop and pulled up my chemistry work when a reminder popped up for a volunteer opportunity — an opportunity I had signed up for months before and forgotten about. It started in just 15 minutes.
I hurriedly spread jam on my toast, then dropped it on the floor. As I looked at my ruined meal, something inside me snapped. I began to cry. Then I began to cry harder. And harder.
I skipped volunteering and lay face down on my bed for who knows how long, contemplating everything I was doing wrong. I got angry at myself for being homesick, for not working hard enough — and for crying.
Eventually, my roommate (and best friend) came in. She put her arm around me and let me talk. When my tears finally dried, she told me what I was afraid to admit to myself.
"Lauren, you're working yourself to death."
I knew right then it was time for a change. I needed something to ease my mind — something that I could do for myself every single day that would relieve some of the pressure. I soon found a hobby that allowed me to take my mind off my responsibilities while still satisfying my go-go-go attitude: exercise.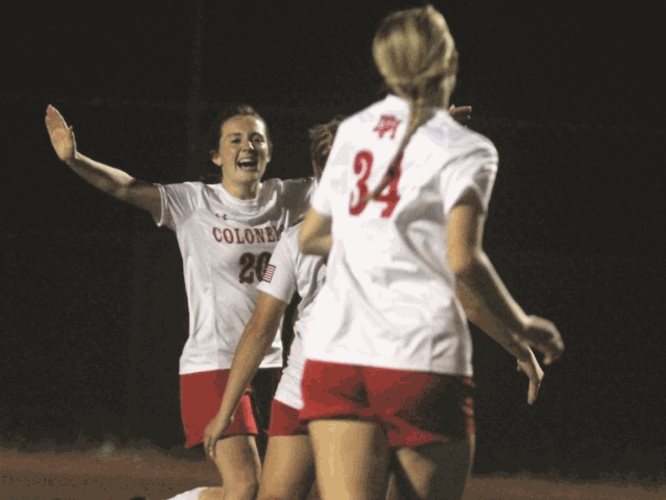 Lauren Hudson
Before she went to college, Lauren Hudson played soccer year-round. She's pictured with members of her high school team.
Settling on exercise as my stress reliever came naturally. I can hardly remember a time in my life when I haven't been active. I grew up on the soccer field, always playing year-round. My parents' idea of family bonding is an all-too-competitive doubles tennis match. My brother and I love to hike in the summer and snowboard in the winter.
I soon realized I am at my happiest when my body is moving. Everything else seems to fade away when I run, walk, shoot, hit or kick; the type of activity isn't important as long as I'm active. So one October day, I swiped my student ID at the entrance to the Johnson Center gym on UK's campus … and I was hooked.
For the first few months, I didn't put too much thought into my exercise routine. After years of running laps around the field and up and down the bleachers during soccer conditioning, I'd formed a love–hate relationship with cardio. Roughly five days a week, I went to the gym and simply ran until I couldn't run anymore.
While it was satisfying to see the mile counter on the treadmill tick up, I began to feel twinges of pain in my knees. I quickly realized just how hard such intense running was on my joints. I found myself at a crossroads. If I kept running like this, I might need knee surgery before my 30th birthday. But if I stopped going to the gym, I would slip back into the unhealthy stressed-out routine I'd worked so hard to overcome.
Soon after hitting on this dilemma, I began to develop a friendship with an acquaintance who also happened to be a personal trainer. He opened my eyes to the gym beyond my treadmill, teaching me to use the resistance machines I always had viewed as scary and confusing. He taught me how to isolate and work certain muscle groups by lifting weights while also protecting my knees and my back.
I soon grew to love weightlifting as much as I loved running. I developed a routine that was centered around weights but still allowed me to visit my favorite treadmill every now and then.
Mind–body benefits
Exercise has both physical and mental health benefits. Raising the heart rate burns calories and can help with weight loss and maintenance. Regular activity can increase cardiovascular fitness and helps to reduce the risk of many chronic illnesses, such as diabetes; by working the muscles, exercise helps the body become more efficient at regulating the amount of sugar in the blood.
The physical effects of exercise are crucial to longevity, but I wasn't trying to save myself from a heart attack by going to the gym. Instead, I found the greatest benefit of exercise in its effects on mental health and mood.
Some studies suggest that mental health benefits from exercise are the result of what is known as "the distraction hypothesis," which suggests that vigorous exercise provides a distraction from disorders such as anxiety or depression. Others state that it affects hormone levels by regulating the hypothalamic pituitary-adrenal axis. An ineffective HPA axis leads to heightened or reduced cortisol levels in the body, and voluntary exercise has been shown to regulate the release of this hormone.
I am motivated by seeing the numbers on the weight machines go up and up as I lift and by watching the miles add up as I run. This phenomenon also is backed by science. Self-efficacy is the belief in one's ability to succeed, and a study has determined that it increases when coupled with self-set exercise goals. This same study observed decreased depressive levels in people after voluntary, consistent exercise.
Exercise is a constant in my life. It keeps me grounded no matter what else is going on. Sweating through my clothes and panting like a dog on the treadmill isn't always easy to love, but I love the results in both my mind and body.
So whenever I find the semester getting tough, I get going — to the gym, that is.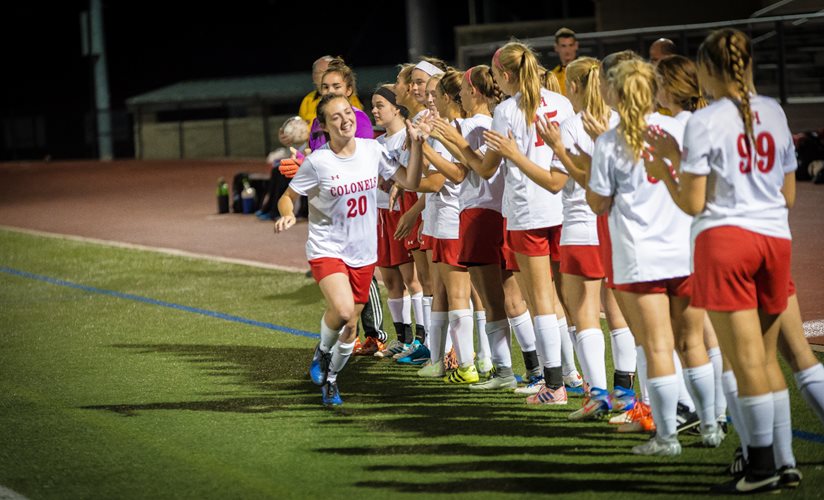 Join the ASBMB Today mailing list
Sign up to get updates on articles, interviews and events.
Latest in Opinions
Opinions highlights or most popular articles