Wellness
Career wellness: Take time to consider your strengths
Dhruba Deb began his postdoctoral training at the University of Texas Southwestern Medical Center with mixed feelings. He was confident in his scientific training and knowledge, and he felt prepared to begin work on a project developing novel lung cancer therapeutic strategies. He knew he could succeed at the bench, but he was wary of taking on senior lab leadership responsibilities in this new phase of life. He came from a large city in India but found the culture of Dallas a challenge, and he knew that postdoctoral research is often solitary and sometimes isolating.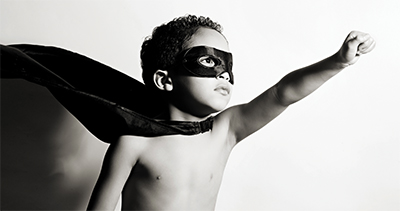 From the start, Deb became involved in postdoctoral leadership activities, which presented him with opportunities for self-assessment, finding camaraderie and feeling like part of a team. Increasing his knowledge of his own talents, skills and values had a profound impact on his personal development and well-being. He learned about successful teams and how to thrive in them, seeing that everyone contributes something to group work settings.
"Till this moment of my life, everything was about me," he said. "My studies, my grades, my papers, my grants. For the first time, I realized now the priority is shifting. It is about the paper of the graduate student training with me, the poster of the summer student I taught, the collaborative multi-PI grant that I'm writing with four other postdocs. Suddenly, it is not about just me anymore. It is more about how others around me perform, and their states of mind and wellness as well."
Starting his postdoc, Deb immediately picked up on a crucial aspect of workplace wellness and happiness — self-awareness makes you a stronger individual contributor and a better team member.
Why strengths matter
I advise biomedical science trainees on career development, and I've found that a process of self-reflection can move a trainee forward if he or she feels stuck in any way, whether it's setbacks at the bench, indecision about next career steps or a general lack of confidence.
Postdocs and graduate students are probably familiar with individual development plans; trainees create these personal road maps as a tool to strategize their professional choices and skills development, which can help determine career preferences and values. But so much of a scientist's training is about learning new things. While building skills and identifying areas for improvement, scientists often don't consider consciously those aspects of self where they are naturally accomplished. They rarely work to identify strengths.
One of my favorite resources for personal/professional development is specifically focused on strengths — the CliftonStrengths Assessment (formerly known as the StrengthsFinder), created by the Gallup consulting company. I first took this assessment about 15 years ago when I was a university consultant and the dean wanted to see how I would fit in with the rest of our working group. I learned that my love of building relationships and helping other people directly correlates to a few of my top strengths, including communication, positivity and "WOO" (winning others over). I like motivating people and helping them see possibilities, so I'm happy that I get to use my natural strengths in my job every day. It makes my work seem less like work.
I've seen CliftonStrengths make a difference for many grad students and postdocs who are finding their way as scientists, learning about professional options and making choices about what to do after their scientific training. But CliftonStrengths is not about choosing a particular career path. Instead, the tool helps you see aspects of yourself that can help you make better career decisions and choices about activities and settings where you can thrive, including working in teams or groups.
Gallup has found that people who spend more of their day using their strengths are less likely to be stressed, worried and sad — and I agree. It makes sense to choose, if possible, a career path where you will be naturally adept. You spend most of your waking hours at work; how you make a living and the people with whom you work certainly affect your quality of life. Career setbacks, career activities and even thinking about career choices cause stress and anxiety, especially for scientists in training or professional transition.
I like the CliftonStrengths assessment because it gives immediately useful results that can have a positive impact on someone who feels stuck in a work or personal situation or who is uncertain about making choices. Being reminded of the things you are naturally good at is a powerful confidence boost, and I think everyone makes better choices when minimizing stress and tension. (Do you see my positivity at work?)
To give some examples of identifying what strengths you naturally might possess, consider these questions: Have you been told that you are a great listener? Do you have a knack for sizing up people or seeing the big picture? Are you great at finding patterns and analyzing data? Those are strengths. If you find a career where you regularly can use your strengths, you will probably enjoy your work almost every day, and knowing your strengths is also powerful in day-to-day interactions and situations with family and friends.
CliftonStrengths results outline your natural talents and how they influence the way you live. The online assessment takes about 20-30 minutes to complete and asks you to make choices between pairs of words in order to produce a Signature Themes Report of your top five talents and how to maximize them. There are a total of 34 strengths organized into four domains (executing, influencing, relationship-building and strategic thinking). The odds of two people having the same top five strengths in the same order is one in 33 million, so your results are truly personalized and individual.
Cost to identify your top five talents is $20. It's definitely worth the price, in my opinion, but since it is a popular tool in higher education settings, you should be able to take CliftonStrengths through a workshop or course at your institution. You do not need a coach or counselor to review CliftonStrengths results, which is one of the great things about it, but I've found that it helps my trainees to debrief and discuss their strengths in groups or one-on-one. I also recommend that non-native English speakers take the version in their first language, if possible; CliftonStrengths is available in more than 25 languages.
Resources
You can find the StrengthsFinder at CliftonStrengths.
Pair it with other resources:
• the MyIDP tool
• the occupational path exploration tools at Biocareers and Versatilephd
Often, taking even a small step in learning about yourself and your options can put you in a better frame of mind to get past feeling stuck and start thinking about your future.
Team-building with strengths
Once you know your own strengths, it's also useful to know the strengths and talents of others in your immediate circle. Most activities, whether in your personal or professional life, involve interacting with others, so knowing more about what motivates or discourages others in your team, lab or organization can result in better harmony and a smoother path toward accomplishing goals.
Laura Banaszynski, assistant professor of obstetrics and gynecology in the Green Center for Reproductive Biology Sciences at the University of Texas Southwestern Medical Center, incorporated understanding of strengths when planning a recent program retreat.
Faculty, staff, postdocs and students all took the CliftonStrengths assessment before the off-campus event and then used their personal results during retreat activities to spark conversations about lab and team dynamics, getting the most from collaborative activities and interactions, and developing understanding of individual work styles.
Having the common language of the CliftonStrengths assessment "was a positive, morale-building way to strengthen our academic community," Banaszynski said. "Everyone felt good about it. It helped our group be more personal and to understand each other while also having fun."
Postdoc Dhru Deb was happy to discover not only his top five strengths but also those of his colleagues, he said. "This training gave me confidence to talk about my own strengths in job interviews, and also made me aware of a 'magic list' of talents for the people who I can collaborate with to execute tasks requiring certain skills that I lack."
Enjoy reading ASBMB Today?
Become a member to receive the print edition monthly and the digital edition weekly.
Learn more
Get the latest from ASBMB Today
Enter your email address, and we'll send you a weekly email with recent articles, interviews and more.
Latest in Opinions
Opinions highlights or most popular articles