Professional Development
10 real-world skills scientists bring to the workplace
Think that a scientific education means you're limited to working in a lab your entire life? Think again! If you're considering a move away from the bench, your training as a researcher means you have tons of skills you can apply in a business environment. When you are preparing your application or interviewing for a nonresearch position, consider highlighting some of the valuable qualities embodied by those who conduct scientific investigation.
10. Teamwork and collaboration
Research is inherently a collaborative activity. It requires you to partner with your lab mates, your research mentor, other research groups and core facilities, among others. Business activities are collaborative too. Being able to outline your role and duties in a group project clearly, execute your tasks, report your progress and see how your piece fits into the bigger picture are all important teamwork skills you pick up while working in a research lab.
9. Mentoring
Many people who work in a lab end up with experience as mentors. As an undergraduate researcher, you may mentor newer students. As a graduate student or postdoctoral fellow, you mentor junior students at all levels. Forging relationships, giving guidance and managing your workload while helping others are all skills you're acquiring when you mentor. Mentoring is also important in a business context. Many companies have formal mentoring programs for their employees, in fact. Drawing attention to your experience as a mentor in the lab is a great way to demonstrate your compassion and leadership on your job applications.
8. Teaching
Being able to teach someone is another great skill many graduate students and postdoctoral fellows acquire. You have to have confidence in your knowledge of the subject and understand the subject on a deep enough level to explain it to a nonexpert and answer that person's questions. You also have to be able to tailor information to the learning styles of your students. Teaching also demonstrates patience. Including your teaching experience on your application will show that you have capability and that you're ready to apply it in a business setting.
7. Project management
In a lab, you're responsible for managing and planning your own experiments, estimating how long your work will take, and running simultaneous projects or experiments. The same concepts apply to business project management. If you can do all of that in the lab, you have demonstrable evidence that you can do it in the business world.
6. Independent learning
Most scientists naturally are driven to learn and are able to seek out information for themselves. Being self-directed in your learning and knowing where and how to find new knowledge is essential in any field. If you can motivate yourself to learn, you'll quickly catch up in your new business role. Additionally, when you're starting a new project, you're able to gain independence more quickly, showing your value to your new business team.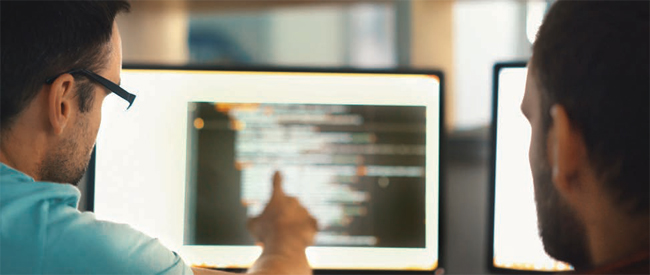 5. Clear and concise writing
Communicating your research almost always requires writing. As a scientist, you are trained to write in a way that conveys the important information without being overly verbose. You can organize your thoughts in a logical way to tell a story. Being able to write well can be applied to almost any profession, especially in the business world. As a bonus, scientists can write for a variety of audiences.
4. Designing amazing PowerPoint slides
Posters, research presentations, group meetings — the list of places your research intersects with a PowerPoint slide is endless. Being able to use PowerPoint and understanding the principles of creating a great presentation are incredibly valuable in the business world. Telling your story while keeping your audience engaged is not always an easy feat with PowerPoint, and your doing so will enable you to win over the business world.
3. Public speaking
Another way of presenting your research is to get up in front of an audience and tell your story. Believe it or not, all of those times you were able to articulate your thoughts to a crowd were great practice for the business world. Oral presentations, leading meetings or even just voicing your opinion in a group are great examples of ways that your public speaking skills transfer outside of the lab environment.
2. Data organization and analysis
Being able to collect, organize and analyze data, as well as to draw connections between different pieces of information, are common to both science and business. As a scientist, you're practiced in this skill, so you can use it in almost any field, including business. Additionally, being able to manage and analyze large amounts of data using Excel, statistics and other tools can be very useful outside the lab.
1. Problem-solving
Ah, the scientific method! A logical, organized approach to solving problems. News flash: Science is not the only field with problems to solve. There are tons of problems to solve in business contexts! As a scientist, your ability to identify and articulate the problem to be solved, select variables that affect the outcome, and methodically test solutions will make you stand out in a business environment.
Join the ASBMB Today mailing list
Sign up to get updates on articles, interviews and events.
Latest in Careers
Careers highlights or most popular articles