Education
Getting over the Ph.D. hump
A few years into earning their Ph.D., it hits them. They hate their topic. They are disillusioned with academia. They dread the years they have left to their dissertation defense and the years of brutal competition after that. They are convinced they are denying themselves a real life with sane hours, time with loved ones and a defensible salary. They start to feel like they are doing it for the wrong reasons.
There are so many reasons to stop.
And, in fact, half of all doctoral students do quit. But what is the story with those who don't? To find out, we asked scientists to write and tell us what got them over the "I'm dropping out" hump and what steadied them on their paths to the Ph.D. Here is what they said.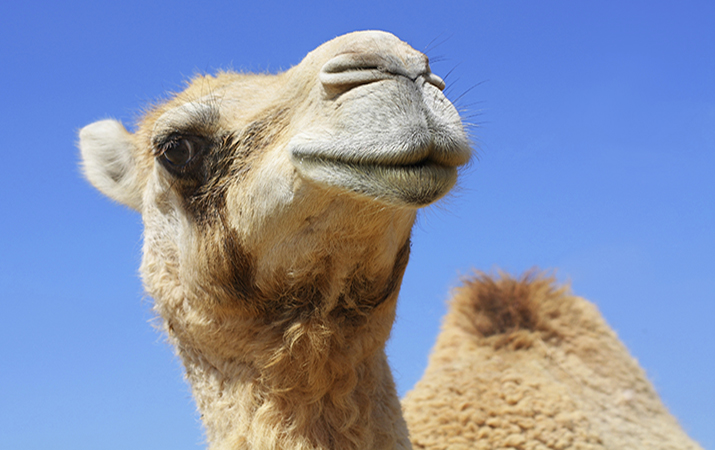 ---
A Ph.D. is an asset, no matter what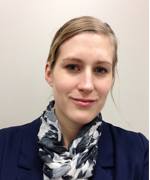 Hain
I'd spent more than two and a half years and countless reagents tying to crystallize a protein in order to determine its three-dimensional structure. I needed the structure so I could design anti-malarial drugs that would stem the deadly scourge in Africa and, you know, graduate. X-ray crystallography appeared to be a mix of science, magic, luck and persistence — or maybe masochism. One crystallization guidebook even suggested a beard might be useful, since facial hair can seed crystallization.
At this point all I could think of was how nice it would be to quit and join the Peace Corps and trade in a fluorescently lit, chemically scented sterile lab for exotic places like Botswana or Fiji. But I still loved science, even if it didn't seem to love me back all the time. The more I investigated science careers, such as teaching, writing and policy, the more I realized a Ph.D. would be an asset. Even the Peace Corps recruiter said I would have a greater impact if I had my doctorate. Rather than push extra hard and put in more weekends during this time, I did more activities outside of the lab. I trained for and ran my first half-marathon and TA'd a class to explore a career in teaching.
By my third year, I'd finally gotten protein crystals and was able to collect data. While it took several more months to determine the structure, I knew I was over the infamous third-year hump. Seeing my elusive protein on the computer screen for the first time was amazing, reminding me why I liked research in the first place. Though I later left bench science to pursue science writing, I'm thankful that I persisted and was able to experience the thrill of discovery.
Ulli Hain received her Ph.D. from the Johns Hopkins University, where she studied the malaria parasite. She is passionate about communicating science and writes two science blogs, Science Extracted and Bench and Beyond, which address issues at the intersection of gender, ethics and science. In her free time, she enjoys traveling, reading and painting.
---
A cost–benefit analysis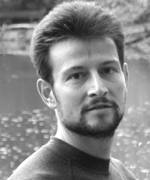 Slavov
As part of my doctoral research, I developed a conceptually new network inference algorithm and published it as a single author. This publication resulted in multiple recruitment offers by top financial firms and a possibility to continue the quantitative aspects of my research at Google. I chose to continue my experimental research in biology for two primary reasons.
The first reason was a cost–benefit analysis. I was extremely excited by my experimental research and did not think that the extra money could compensate for not being able to do the experiments that I was burning to do. Furthermore, I expected that the aspects of academia that I dislike the most and find most disappointing — the career-building priorities and the ego-centric, self-serving politics — are likely present in all intellectually stimulating and, thus, competitive careers. If I am to endure political shenanigans as the price for pursuing intellectually stimulating work, I might as well pursue the line of work that I find most meaningful and exciting.
The second reason was that I saw leaving academic research as a weakness and a betrayal of my ideals. I saw it as missing the opportunity to contribute ideas that can accelerate scientific research and open new fields. I saw it as a failure to contribute to education, which I consider of prime importance. I believe that many catastrophes in history — including the despicable evils of the Third Reich — happened because a majority of well-intentioned people did not resist staunchly enough a minority of ill-intentioned people. Thus, I will be deeply unhappy if I see myself as not being strong enough to stand up for my ideals and values. This is not as idealistic as it may sound; it is also self-serving, because living up to my values contributes to my own happiness.
Nikolai Slavov did his doctoral research at Princeton University and his postdoctoral research at the Massachusetts Institute of Technology.
---
Writing through it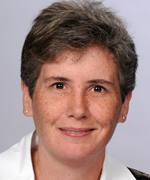 Grant
So many pals of mine pointed out that their advisors hadn't given them permission to write yet. First-years, second-years, even fourth- and fifth-years. I often asked them why they needed permission. No answer! Well, I never stopped writing.
Every experiment is a chance to write up some part of your thesis. No usable data? Instead, there are methods to write or technical challenges to discuss. At the very least, there is the background and the lit search on the project. At some point, my thesis started writing itself. Explanations and new experiments suggested themselves.
I wrote through the good times, I wrote through the bad times, and I wrote through the stale times. I knew I had the project I was meant to have when I realized I had such a passion that I couldn't put my nascent thesis down.
I graduated on track. And perhaps most importantly, I am a scientist and have a career that involves both discovery and competing for grants. Indeed, I've never stopped writing. Writing sharpens critical thinking. I never have to scrape for material for posters or presentations. I have illustration skills to be envied. When projects don't work, I am able to write through it and find the answer.
Now I hire students. It's difficult to choose sometimes, but I may ask potential candidates to write a one-page summary of why they want to work on a given project. By looking at what they write and how they write it, I've recruited many of the best students into my lab.
So a good mantra I teach my students is "Never stop writing."
Jen Grant is an associate professor at the University of Wisconsin–Stout and an award-winning scientist and educator. Her undergraduate degree is from Oberlin College, a college passionate about writing, and she completed her Ph.D. in molecular and cellular pharmacology at the University of Wisconsin–Madison. She pursues protein chemistry and mass spectrometry.
---
Small steps to a dream fulfilled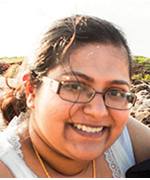 Sengupta
It was three years ago this summer that I defended my Ph.D. thesis. Twenty-six years of formal education culminated in five years of toil, sweat and tears and the biggest presentation of my life. The euphoria that I experienced immediately after my committee chair said, "Congratulations, Dr. Sengupta!" was something else!
I came to the U.S. on a student visa. I had the biggest reality check when I started my first year with 70 of the best students from across the world. I was no longer the best but one of many. I still clung to the hope that I would be able to do phenomenal science.
But graduate school was harsh: Experiments didn't work most of the time, and troubleshooting consumed my life. I realized well into my third year that the project I was working on was going nowhere. Thankfully, my principal investigator came to the same realization and gave me another project. I chipped away at the new project.
Slowly but surely, I started making progress. Each successful immunoblot would lift my spirits a little and motivate me to come in the next day. I kept on going this way, and, at my final committee meeting, my committee members were satisfied with my progress and gave me the green light.
It was the small steps that kept me going. It seemed easier to quit, but I am not a quitter. I kept on putting one foot in front of the other, and, ultimately, I had the coveted three letters after my name.
Samarpita Sengupta completed her Ph.D. at the University of Texas Southwestern Medical Center at Dallas. She is now a postdoctoral fellow at UT–Southwestern.
---
Science can be service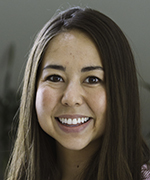 Mirigian
After three years of career sessions and reading about the science job market, I formed a mantra: "If and only if I am the very best at research, writing, teaching and networking, then I have a chance of getting a job in science." In the middle of my third year of graduate school, my eyes burned with tears I refused to let fall as I stared at what felt like my 800th failed experiment. I was developing a new protein pulse-chase assay, and yet again I was staring at a gel with zero labeled protein. Awesome. Never mind all of the other stuff — I couldn't even get my stupid assay to work. Defending a thesis and getting a job one day? Ha! I ripped off my gloves and sat down at my desk to host a moderate-sized pity party for myself.
As I scrolled through various Web articles, I came across a piece on glorifying God at work. As I read it, I realized I had been making each day all about me — my wants, my dissertation and my career goals. Frankly, it was exhausting and changing who I was as a person. I had lost sight of pursuing science to help others.
Yes, in a few years, my assay could lead to therapeutic targets for osteogenesis imperfecta and so was in itself a worthwhile task, but serving others went beyond getting that assay right. Each day I could help others by simply assisting my lab mates with experiments or volunteering for lab maintenance duties. Measuring my success by how my work got me closer to that elusive science job was not getting me anywhere. Instead, determining the success of each day based on working with integrity, serving others and trusting that doors would open as the time came is what got me over the hump.
Lynn Mirigian recently defended her dissertation under an individual graduate partnership with the National Institutes of Health and the University of Texas Medical Branch. She is currently a postdoctoral fellow with the National Institutes of Health and a science communications and outreach intern with the American Society for Biochemistry and Molecular Biology.
---
A weight is lifted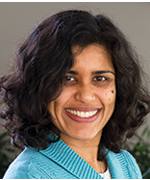 Mukhopadhay
My Ph.D. training at Johns Hopkins University was the first time I was in the lab on my own. Much to my alarm, I found that experimental design wasn't intuitive and that I lacked the instinct and dexterity for experiments and the patience for research. Surrounded by peers who seemed at ease in the laboratory, I realized there was no way I could compete against them for academic or industry positions after graduation.
I grew miserable and scared. As a 16-year-old, I had set my sights on being a scientist. Now, seven years later, it was horrifying to realize that I might have set off on the wrong path.
My misery increased through the second and third years of graduate school, and I knew I had to find a way out of academic science. But in my time, other careers in science were not publicized much, and some faculty openly discouraged them.
To get a break from science, I enrolled in an evening writing class. As soon as I set pen to paper, a weight lifted. This was what I wanted to do for the rest of my life.
I began learning about people with academic training who opted for careers in science policy, law and communications and asked faculty members how I might combine science and writing. My department chair told me that if I could communicate the excitement of science to nonscientists, there was a career for me.
I devoted evenings after I finished in the lab to building my portfolio of writing clips. By the time I finished my Ph.D., I had my first job as a science writer in hand.
My scientific training helps me understand the scientists I now interview. I now recognize that one publication represents years of work and that the Eureka moment is rare. The Ph.D. helped me become the writer I am today — insatiably curious, healthily skeptical and always asking for evidence for statements. I may not be at the bench, but I feel that in my career as a science journalist, I continue to play a role in the quest for knowledge.
Rajendrani (Raj) Mukhopadhyay is the chief science correspondent for the American Society for Biochemistry and Molecular Biology. She got her start as a writer after completing her Ph.D. at Johns Hopkins University. Follow her on Twitter.
Enjoy reading ASBMB Today?
Become a member to receive the print edition monthly and the digital edition weekly.
Learn more
Get the latest from ASBMB Today
Enter your email address, and we'll send you a weekly email with recent articles, interviews and more.
Latest in Careers
Careers highlights or most popular articles