Jobs
ASBMB's new career center offers more than just jobs
Get a free résumé critique, set up keyword alerts and more
When the American Society for Biochemistry and Molecular Biology rolled out its new website earlier this year, it came with an improved career center that has many special features. We want to be sure that both job seekers and employers are aware of those offerings, so here's a brief overview.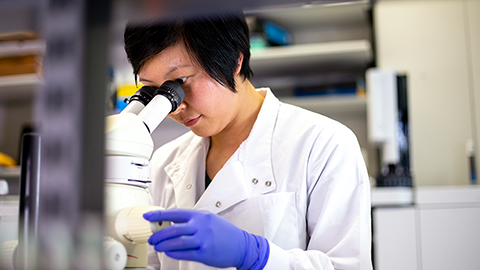 Features for job seekers
Create a profile and set up real-time alerts to find out about jobs in your areas of interest as soon as they become available.
Get a free résumé critique.
Use a résumé template.
Get in touch with a career coach.
Upload a résumé to make it available to employers searching for candidates.
Note that some of the features require you to log in, but you don't have to be an ASBMB member to use them. Simply create a nonmember profile and then log in.
Features for employers
Standard job postings are free for regular and industry members of the ASBMB.
​Search a bank of candidate-uploaded résumés.
Build a searchable profile to showcase your company or institution's features and benefits.
Access and tailor templates for corresponding with job candidates, colleagues and others.
Choose from a variety of advertising packages to get job openings in front of the right candidates.
Happy job hunting!
Join the ASBMB Today mailing list
Sign up to get updates on articles, interviews and events.
Latest in Careers
Careers highlights or most popular articles