Primarily undergraduate institutions are often smaller than large research universities, can be private or public, and offer varying levels of resources for students and faculty. Many faculty at PUIs run labs while maintaining significant teaching loads and heavy contact with students. We spoke with PUI faculty about how to prepare for a PUI career and what to expect once you're in.
Understand the daily expectations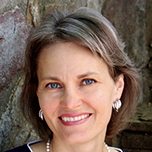 Furge
Laura Lowe Furge is the Roger F. and Harriet G. Varney professor of chemistry at Kalamazoo College, a private liberal arts college of about 1,400 students in Kalamazoo, Mich. Joining a PUI was the obvious choice for Furge, who is passionate about working with students. At Kalamazoo, Furge carries a full teaching load and runs a research lab, and her days are packed with answering emails, preparing for classes or the lab, meeting with students, completing departmental tasks, grading exams and planning ahead to the next work day. Because she is at a smaller school, Furge also finds herself teaching classes that are not always in her typical comfort zone. In addition to her biochemistry lecture and labs, she has taught organic chemistry lecture and labs, general chemistry classes and even a writing-intensive course on cancer for first-year students, which has become one of her favorite courses.
In addition to these responsibilities, Furge's work in the lab also comes with significant mentoring responsibilities. "The instructor, not the lab manager or senior lab technician, serves as the 'continuity of knowledge' from one generation of undergraduate in the lab to the next," Furge says.
In Furge's experience, part of teaching at PUIs is offering consistent, hands-on guidance. It is not enough just to pose a scientific question; PUI faculty also must be ready to guide undergraduates in many aspects of answering the question. Each new group will need to learn how to keep a lab notebook, handle reagents, clean up, analyze data and use equipment. This requires patience from instructors and a desire to see students embrace the entire research process.
Find balance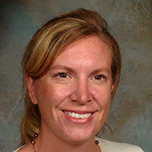 Chase
Leah Chase is an associate professor of biology and chemistry at Hope College, a Christian liberal arts college in Holland, Mich., with a student-to-faculty ratio of 13 to 1. For Chase, teaching and managing a research lab are interconnected. After being in the job for 15 years, she says any balance between teaching and research is a "moving target." Chase says the work requires a talent for triaging, like having to prioritize the development of a new course that is going to take time away from a basket of other duties.
According to Chase, PUI faculty must be adaptable to change. Each semester will bring new teaching schedules, research responsibilities and departmental duties that also must be balanced with a personal schedule. The challenge of finding enough time for everything can be stressful, and Chase recommends picking a different goal to focus on each semester. She says this helps to stave off feeling overwhelmed. "(Balance) may look different from semester to semester," Chase says. "If I approach my job with that attitude, I am inherently happier and less stressed about making sure that I am spending enough time in each role."
Become a mentor
PUI faculty play a strong mentoring role in students' lives, and it is often the direct interaction with undergraduates that has driven faculty to choose and keep careers at PUIs. "(Students') excitement and enthusiasm is refreshing," Furge says, when asked to describe her favorite part of the job. "It's a fun change after struggling with issues like where to put the electrical outlets in the chemistry laboratory remodel!"
Mentoring PUI students means providing guidance on questions ranging from how to finish homework to which career path to pursue. It also requires a grounding in topics other than science. Students engage with more than just the science department while on campus, and PUI faculty need to provide them with opportunities and networking outside of science. There will be some students who decide the sciences are not for them, and part of mentoring will become helping them find courses or majors better suited to their wants and skills. All of this means engaging across departments and supporting students in balancing all of their academic responsibilities.
Faculty need mentors too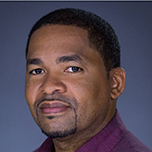 Baird
Teaster Baird Jr. is an associate professor in the chemistry and biochemistry department at San Francisco State University, a large public university of around 30,000 students. He advises those interested in becoming PUI faculty members proactively to seek out mentors who can guide them through the process. "A lot of the skills and knowledge that a faculty member needs are not taught in graduate school or at the postdoc level," says Baird. "These skills include managing people and personalities; determining what 'urgent' things can actually wait; navigating the politics of the department, college and university; and how to establish relationships with funding agencies."
Think like an undergraduate
Baird says it is also important that PUI faculty understand their audience so they can develop relevant and appropriate teaching methods. "After spending so much time in research-intensive environments, it can be easy to forget what it's like to be an undergraduate," he says.
Preparing to teach at a PUI can mean contacting a local community college and becoming an adjunct faculty member to gain teaching experience. Or it can mean taking those teaching assistant positions while still in school and searching for professional development sessions at conferences like the American Society for Biochemistry and Molecular Biology annual meeting.
Know your environment
PUIs vary in terms of funding, resources and academic requirements. Faculty need to be sure that undergraduates can be active participants in any research programs they might develop. Programs requiring specific, well-developed areas of knowledge may not be feasible at PUIs, and expensive equipment may be beyond the budgets of many PUIs. Unlike larger schools, some PUIs may also not have lab animals. Faculty need to be resourceful when planning research and sometimes find they must rely on collaborations with other institutions and faculty.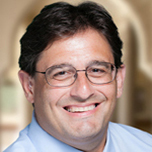 Provost
Get excited
PUI faculty members stand a good chance of making a difference in the lives of students. It is a demanding, deeply rewarding job for those who are passionate about teaching. "I never go home bored or wishing I could do something different," says Joseph Provost, a professor in the chemistry and biochemistry department at the University of San Diego. "Every day is different. Every day. And that is exciting."
Enjoy reading ASBMB Today?
Become a member to receive the print edition monthly and the digital edition weekly.
Learn more
Get the latest from ASBMB Today
Enter your email address, and we'll send you a weekly email with recent articles, interviews and more.
Latest in Careers
Careers highlights or most popular articles