Essay
Providing hope in a hostile environment
I used to be passionate about research. I still am, in its purest, most idealistic form: I love getting results that make me scratch my head in confusion or data that make us rethink a long-held hypothesis in ways that I could never have imagined. However, basic research has morphed from the search for such results into the acquisition of data to satisfy that ever-rising, ever-changing bar of achievement.
After having a major grant not discussed because of a "modest publication record in specialty journals" and a manuscript rejected after major revisions due to an unfair review by someone I believe to be a contentious competitor, I feel like the main character in the children's book "Alexander and the Terrible, Horrible, No Good Very Bad Day" by Judith Viorst. As the bar to obtaining funding and getting published has been raised to almost unachievable levels, this means I must consider halting my research program. In these difficult times in academic science, which are hitting my research program particularly hard, I ask myself, "Why do I do this? Why do I subject myself to working hard and doing my very best with little to no recognition?"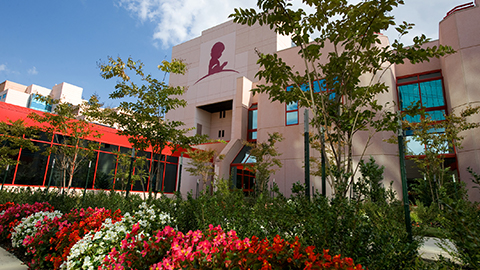 Whenever I feel like this, I think back to my years as a postdoctoral researcher at St. Jude Children's Research Hospital in Memphis. When I started working there in 1995, the clinics were housed in the first two floors of the research building. Because of this layout, every morning when I walked into work and every evening when I left to go home, I would see the children being treated for cancer. These children would be bald from harsh chemotherapy treatments or have tattoos where they were receiving radiation treatments.
Despite their conditions, they would be playing in the atrium, dragging their IV stands behind them. The only care they had was having fun in the moment. I knew that many of these children probably would not survive. These families came to St. Jude, a place where everyone was treated regardless of ability to pay, because like the saint for whom the hospital was named, the patron saint who provides hope to those who have none, the men and women who worked there provided hope to these families when it seemed no hope was possible. These families searched for anything that would give them even a few extra months with their children. Even today, this desire for the smallest glimmer of hope strikes a deep emotional chord in me.
In our chosen profession of academic research, it seems that everything we do is about that dreaded impact factor or just how much our work will impact the larger field of science or clinical knowledge. However, the families and children at St. Jude couldn't care less about this impact factor. To them, the impact of our work is very real and very tangible – providing hope that a novel treatment will save their lives or provide them a little more time on this earth.
These impressions, which are so strong they still resonate with me to this day, remind me of why I continue to deal with the constant frustrations of academic science. Yes, I love research. I love investigating the biological underpinnings of why a tumor forms and then devising potential methods to inhibit this process. However, in the midst of trying to perform work with the highest impact, the truth behind why this work is truly important has been lost. Although academic science may have erased my idealistic notions of basic research in its purest form, my memories of the children and families at St. Jude remind me that we work as scientists to save lives and to provide people with hope.
In these difficult times, it seems like all we ever hear is complaints about grants, funding, decreased budgets, job attrition and our increased workloads to compensate for this attrition. However, patients remind us that we must never lose sight of why we entered the healthcare profession: to understand biology so we can develop novel therapies and provide people with hope. If we can keep sight of this fact, it might not make the realities we face any easier to deal with, but it will give us direction and inspiration to keep pushing forward.
Join the ASBMB Today mailing list
Sign up to get updates on articles, interviews and events.
Latest in Opinions
Opinions highlights or most popular articles