Professional Development
Moving into administration: Is it really that difficult?
At institutions like ours, the administrations tend to grow their own – developing faculty and promoting from within.
One good thing about this approach is that those who are selected for administrative positions know the institution, faculty members and students. When an institution fills administrative positions with external candidates, it can take some time for these new employees to learn the systems and culture of the institution before getting down to business.
On the other hand, one potential downfall to promoting from within is that it takes successful faculty members away from areas in which they have excelled, such as teaching and research. Also, newcomers could bring in fresh perspectives and ideas.
We both have been in our positions for about two years now, and we both split time between our administrative and faculty roles. We both love teaching at the undergraduate level. Sharing our passion for biochemistry and watching students become lifelong learners are just two of the highlights of being involved in undergraduate education.
So why'd we do it?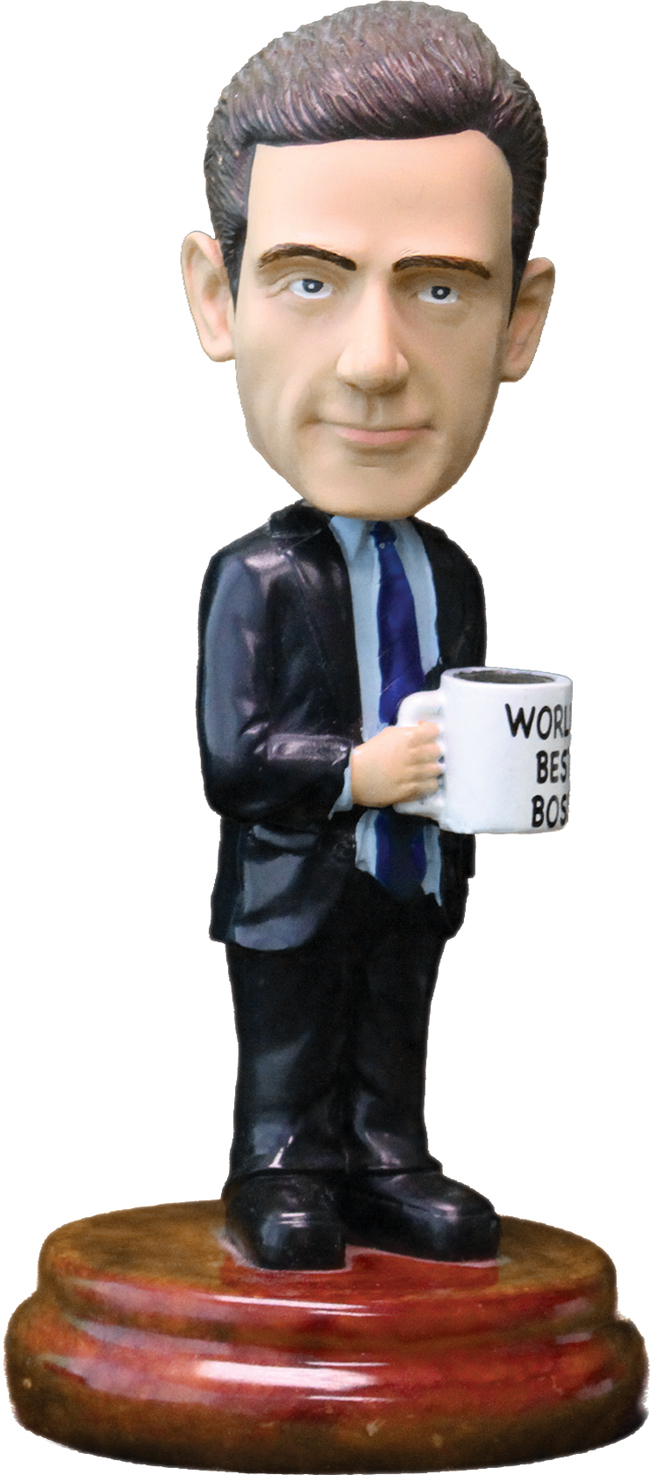 Honestly, the idea of moving to what many faculty members refer to as "the dark side" had never appealed to either of us. While we didn't really know what administrators did, we long had believed that they served to create more work that hindered faculty members like us from doing our jobs! Why would anyone want that type of position?
On the other hand, it was flattering to be offered positions with new responsibilities. And, having great respect for our own deans and administrators, we knew that working with them would be a good experience. So we decided that it was time to leave our comfort zones and see if there was a different way to make an impact at our universities.
The beauty of both of our offers is that they were not going to remove us from teaching. In fact, we both would continue teaching 10 to 12 credit hours per year while performing those mysterious administrative duties. We told ourselves that teaching and having daily interactions with department colleagues would make us different from the other administrators: We'd be faculty members with only one foot on the dark side, and we could save ourselves if we began to approach a point of no return.
Mary's story
My journey began two years ago. My students often tell me that they can tell that I am busy but that they have no idea what I'm doing. I am not sure that I can easily put into words what I do either!
One major focus is course scheduling. I review all of the schedules as they are developed and make sure that there is enough variety. I also work with the school registrar to maximize classroom space. When registration begins, I monitor the schedule to make certain that we have enough courses and cancel those with insufficient enrollment.
I also oversee textbook orders each semester, working with faculty members and the bookstore staffers.
Then there are the other duties, such as mentoring new faculty members, overseeing the faculty-development budget, approving student internship applications, reviewing student petitions and sometimes listening to student complaints.
Of course, there are endless meetings: meetings with the dean, meetings with the chairs, meetings with other academic leaders, meetings of subcommittees that I lead, meetings over lunch, meetings over breakfast, and more.
Ben's story
My situation is very similar to Mary's. I have just completed my second year as dean of the graduate school.
Like Mary, I attend a multitude of meetings. I serve on a number of standing committees that meet regularly (weekly, biweekly or monthly). This can create scheduling nightmares, and I worry about the time I have available for students in my classes and labs. Time management and organization have been essential and, at times, challenging! There are times when both students and faculty members have difficulty tracking me down. Am I in my faculty office or at the graduate-school office across campus? (I am getting more exercise going back and forth across campus!)
Like Mary, I'm responsible for monitoring student registration, course offerings and faculty-member assignments. However, I dedicate a lot of time to overseeing student complaints about grade assignments, requests for course substitutions or exceptions for hardships, and other similar student issues.
I also oversee admissions, recruiting and program advertising and marketing – areas in which most faculty members (other than those who specialize in these areas) have little experience.
In general, I do enjoy my role as dean, mostly because I get to interact with all kinds of people across our campus as we build new programs for our students and our community.
In conclusion
Over these past two years, we both have learned that, while the work that we do as administrators is very different from what we do in a classroom, it is not necessarily difficult. It takes organization, an eye for detail and a commitment to meeting deadlines, which can add a level of stress. It also requires patience, strong listening skills and the ability to work with all types of personalities.
Some of the work is routine; yet then there are projects that are at the heart of the position that are enjoyable. Our universities are both in a period of growth, and helping to implement the strategic plans is exciting. Analyzing course and program enrollments to see where we are experiencing growth in our schools, predicting where we need additional faculty members, creating additional office and lab space (sometimes out of utility closets), and looking for new ways to enhance programs is rewarding. It is nice to know and meet faculty members who show passion for their disciplines, and the enthusiasm they exude for their programs is inspiring.
We both have come to realize that administrators and faculty must work together to support the overarching goals of our universities and that we all value the success of our students. Helping to shape that vision, resolving problems that can hinder the university's success and knowing that we share a common goal has been a truly transformative experience.
Enjoy reading ASBMB Today?
Become a member to receive the print edition monthly and the digital edition weekly.
Learn more
Get the latest from ASBMB Today
Enter your email address, and we'll send you a weekly email with recent articles, interviews and more.
Latest in Careers
Careers highlights or most popular articles