 Amanda Goldner is a graduate student in the Green Center for Systems Biology at the University of Texas Southwestern Medical Center. She studies the material properties of embryonic tissue under the cell and molecular biology graduate program.
Articles by Amanda Goldner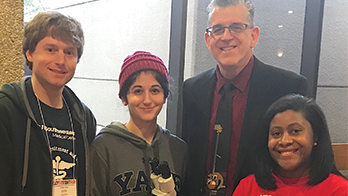 Outreach
April 1, 2018
Dallas-area high schoolers learn about careers in medicine and biomedical research.