Professor, University of Texas Southwestern Medical Center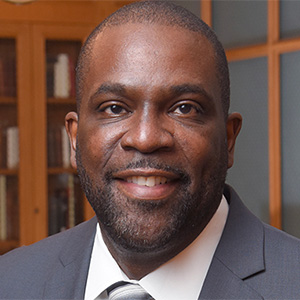 Statement of interest
I have been a member of the ASBMB for the past 20 years and currently serve as an associate editor for the Journal of Lipid Research and an editorial board member for the Journal of Biological Chemistry.
I am deeply invested in efforts to enhance diversity within basic science. At UT Southwestern, I co-direct the Provost's Initiative for Diverse Emerging Scholars (PROVIDES), which was conceived to support qualified postdoctoral fellows from underrepresented groups.
I am particularly excited about my most recent role as a mentor for the ASBMB MOSAIC K99/00 program.
As a member of the ASBMB Nominating Committee, I will strive to ensure that the ASBMB leadership remains inclusive and continues to be represented by scientists from an array of racial, ethnic, gender, sexual, class and scientific backgrounds.
Education and training
B.S., Southeastern Oklahoma State University
Ph.D., University of Oklahoma Health Sciences Center
Postdoc, University of Texas Southwestern Medical Center
Awards and honors
NIH National Research Service Award (1996 to 1998)
Jane Coffin Childs Memorial Postdoctoral Fellowship (1998 to 2001)
NIH Career Development Award (2003 to 2007)
Health Disparities Scholar (2002 to 2010)
Established Investigator of the American Heart Association (2005 to 2010)
Distinguished Young Scholar in Medial Research, W.M. Keck Foundation (2006 to 2011)
Early Career Scientist Award, Howard Hughes Medical Institute (2009 to 2016)
John J. Abel Award in Pharmacology, American Society for Pharmacology and Experimental Therapeutics (2010)
Edwin L. Bierman Award, American Diabetes Association (2021)
Avanti Award in Lipids, ASBMB (2023)
Election into US National Academy of Sciences (2023)
Experience
Board of Directors, Kern Lipid Conference (2008 to 2020)
ASBMB Small Meetings Committee (2009 to 2012)
ASBMB Annual Meeting Program Planning Committee (2012)
Keystone Symposia Scientific Advisory Board member (2013 to 2022)
Board of Directors, Deuel Conference on Lipids (2022 to present)
ASBMB Finance Committee (2016 to 2023)
Various editorial boards and review panels