Professor, University of California San Francisco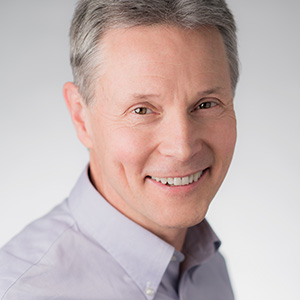 Statement of interest
The ASBMB has supported me throughout my professional career. Access to major meetings and to more intimate, specialized symposia, introductions to a research community with mutual interests and opportunities to publish (including my first paper!) and review publications in journals related to my research area are some of the examples. I hope to return the favor by helping both young and more mature members of the association realize what ASBMB can do for them.
In particular, I have benefited greatly from a productive relationship between my laboratory's discovery research in academia and practical applications in industry that have helped translate the work from the bench to the patient. The companies I have interacted with range from small startup biotechnology companies to established pharmaceutical companies. Providing ASBMB leadership with a perspective of how healthy, transparent, productive partnerships can be established with industry is a primary goal of mine during my tenure on the Council of ASBMB.
In addition, having published in ASBMB journals and attended its meetings for over three decades, I feel strongly about maintaining the quality and ready access of the journals and meetings to the broader scientific community and will help in improving their access and impact.
Education and training
B.A., Allegheny College
M.A., Columbia University
Ph.D., Columbia University
Postdoc, University of California San Francisco
Awards and honors
Top 100 Innovators, Science Digest (1985 and 1986)
Lord Lecturer, Allegheny College (2010)
Fellow, American Association for the Advancement of Science (2011)
Medal in Organic Chemistry & Biochemistry, Academy of Sciences of the Czech Republic (2013)
Fellow, National Academy of Inventors (2015)
Broom Lecturer, University of Utah (2015)
Lloyd Lecturer, Oregon Health and Science University (2015)
Protein Society Emil T. Kaiser Award (2016)
Fellow, American Academy of Arts and Sciences (2017)
UCSF Graduate Division Commencement Address (2023)
Experience
Member, ASBMB (1983 to present)
Editorial Board Member, BioTechniques (1987 to 1997)
Editorial Board Member, DNA (1988)
Associate Editor, Protein Engineering (1988 to 2003)
Member, Protein Society Nominating Committee (1989 to 1990)
National Science Foundation Molecular Biochemistry Advisory Panel (1993 to 1996)
Vice Chair, Gordon Conference on Proteolytic Enzymes and Inhibitors (1996)
Chair, Gordon Conference on Proteolytic Enzymes and Inhibitors (1998)
Co-organizer, Cold Spring Harbor Meeting on the Biology of Proteolysis (1997, 1999 and 2001)
Founder and Director, Chemistry and Chemical Biology Graduate Program (1998 to 2019)
Study Section Member, NIH, NIAID and NCI (2009 to 2019)
HHMI Gilliam Fellowship Award Panel (2015)
Co-Director, Experimental Therapeutics, The Helen Diller Family Comprehensive Cancer Center (2015 to present)
Guest Editor, eLife Board of Reviewing Editors (2017)