Oct. 28–30, 2021 | Virtual
Serine Proteases
in Pericellular Proteolysis and Signaling
Serine proteases in pericellular proteolysis and signaling
Oct. 28–30, 2021 | Virtual
The virtual meeting on Serine Proteases in Pericellular Proteolysis and Signaling continues the tradition of the ASBMB special symposium on membrane-anchored serine proteases with an expanded focus on other related proteases with overlapping substrates and functions in the pericellular environment.
The conference traditionally brings together the leading national and international researchers in the field of pericellular proteolysis and provide them with a forum to present their latest findings, exchange ideas and technologies, and network to form collaborations. Equally important, it also provides a venue for junior investigators at the graduate student and postdoctoral level to discuss their current research, meet with experts in the field and forge new scientific interactions crucial for their future career development. To this end, we plan an interactive poster session and easy access to poster presenters' video recordings to increase the visibility of their work. Holding the meeting virtually provides a unique opportunity to make this conference even more accessible to students as well as to investigators from other fields where pericellular proteolysis is implicated.
Topics covered
Cleavage of proteins in the extracellular environment, including hormones, growth factors and their receptors, ion channels, cell adhesion molecules and structural components of extracellular matrix, plays a key role in the regulation of cell behavior. Among more than 500 proteolytic enzymes encoded by mammalian genomes, membrane-anchored serine proteases, which are expressed on the cell surface in all major organs, are excellently suited to mediate signal transduction across the plasma membrane and are increasingly being recognized as important regulators of organ development and homeostasis. At the same time, unrestrained pericellular proteolysis has been shown to contribute to epithelial and endothelial barrier dysfunction, inflammatory, cardiovascular, and respiratory diseases, as well as cancer. Many of the influenza- and coronavirus-type viruses, including SARS-CoV-2, are now known to also use activity of these proteases to gain entry into the target cell, making MASPs a major determinant of cell susceptibility to infection.
In addition to the roles of serine proteases in viral biology, the meeting will cover topics including biosynthesis, trafficking and post-translational modifications, endogenous and pharmacological inhibitors, developmental and other physiological functions, mechanisms of dysregulation and pathological consequences, and molecular mechanisms of protease-mediated signaling.
Important dates
| | |
| --- | --- |
| Sept. 1 | Abstract submission deadline |
| Sept. 30 | Early registration deadline |
| Oct. 27 | Regular registration deadline |
Organizers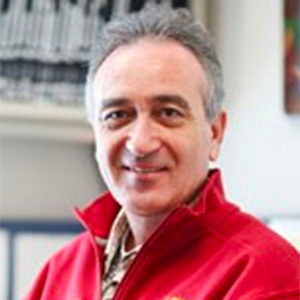 Daniel Kirchhofer
Genentech Inc.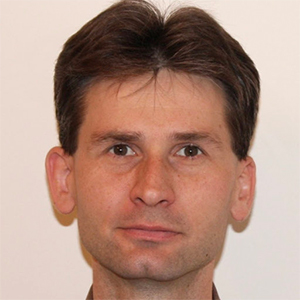 Roman Szabo
National Institute of Dental and Craniofacial Research, NIH
Speakers
Membrane serine proteases in hemostasis and cancer
Toni Antalis, University of Maryland School of Medicine
Engineering complement factor I as a protease medicine: Tuning potency and specificity for complement-mediated disorders
Grant Blouse, Catalyst BioSciences Inc.
Global protease activity profiling identifies HER2-driven proteolysis in breast cancer
Charles Craik, University of California, San Francisco, School of Pharmacy
Type II transmembrane serine proteases inhibitors prevent SARS-CoV-2 infection
Sabastien Dion, Université de Sherbrooke
Design of selective active-based probes for imaging of proteases in coagulation pathway
Marcin Drag, Wroclaw University of Technology
What is new about the proteolytic activation of ENaC by proteases in the kidney?
Edith Hummler-Beermann, University of Lausanne
Covalent TMPRSS2 and matriptase inhibitors as antiviral and anticancer agents
James Janetka, Washington University in St. Louis
Hepatocyte growth factor activator inhibitor-1 (HAI-1)/SPINT1 of cancer cells: Friend or foe in invasive growth?
Hiroaki Kataoka, University of Miyazaki
Novel mechanisms of inhibition of b-tryptase by antibodies
Robert Lazarus, Genentech Inc.
Cell-surface serine proteases as tumor promoters or tumor suppressors
Karin List, Wayne State University School of Medicine
Uncovering the dynamics of proteolytic activity in human milk
Anthony O'Donoghue, University of California, San Diego
Proteolytic activation of SARS-CoV-2 and its inhibition
Stefan Pöhlman, Leibniz Institute for Primate Research
Imaging of protease activity using recombinant probody therapeutics
Olga Vasilieva, CytomX Therapeutics
Activation, inhibition and deregulation of the matriptase pathway
Lotte Vogel, University of Copenhagen
Protease function in uterine spiral artery remodeling
Qingyu Wu, Cleveland Clinic Lerner Research Institute
Abstracts
Abstracts will be reviewed and selected for oral presentations. Those not selected will be programmed as posters.
Abstract submission guidelines
Designate only ONE presenting author.
Abstract title field allows a 200 character maximum.
Abstract body field allows for a 350 word count maximum.
Plain text may be typed directly into the text field. To retain special characters and formatting, such as bold and italics, we recommend that you copy and paste text from a Word document.
How to submit an abstract
ASBMB members
Click "Submit Abstract" button.
Enter the email address associated with your ASBMB member profile. (Don't remember the email associated with your member record? Contact membership@asbmb.org before proceeding.)
Once your email address is validated by the system, enter the password associated with your ASBMB member profile. (Don't remember your password? Click "Forgot your password?" to have your password emailed to you. Check your junk mail and spam filter if you do not see the reminder email in your inbox.)
Do NOT create a new profile if you do not remember either the email address or the password associated with your ASBMB membership account. Contact membership@asbmb.org and request this information prior to submitting.
Select the, "Submit and Continue" button at the bottom of the page.
Select the "Submit Abstract" button to enter your abstract submission.
Non-members
Click "Submit Abstract" button.
Click the "Create an ASBMB Account" button to set up your user profile.
Complete the profile fields and select the, "Submit and Continue" button at the bottom of the page.
Select the "Submit Abstract" button to enter your abstract submission.
Registration type
Early registration


(on/before Sept. 29)

Full-price registration


(Oct. 1–27)

Members
Nonmembers
Members
Nonmembers
Regular/Industry
$200
$225
$225
$250
Early-career
$50
$75
$60
$85
Graduate/Undergraduate student
$25
$50
$25
$50
Affiliate
$25
$50
$35
$60
Sign up for email updates
Enter your email address below to receive updates about Serine proteases in pericellular proteolysis and signaling