Using 3D to teach structure–function relationships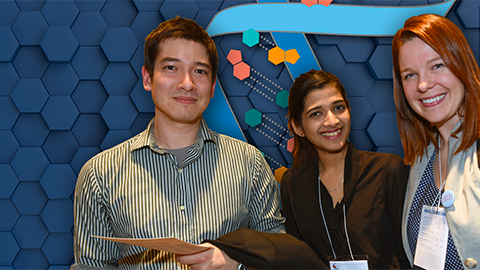 ASBMB member-only content.
Join the ASBMB to get access to this and a host of other member benefits.
April 30, 2021
|
Duration: 1 hr. 2 mins.
Presenters: Rebecca Roston, Karin van Djik, Brian Couch, Tomáš Helikar, Michelle Howell and Christine Booth, University of Nebraska–Lincoln
An interactive experience where the problem is presented (difficulty learning systems and structure–function relationships from static images) and a quick example "lesson" is done with the group. Instructors will be introduced to six structure–function and six biochemical systems instruction methods.
All materials are provided, including: a set of 3D printed models, 3D printer files for all (>20) models, access to more than 10 interactive computer metabolic models, paper and electronic in-class activity appropriate for lecture halls to small classes, accompanying powerpoint slides with clicker questions, and assessment questions. We will briefly show the data from our three publications (JMBE, BAMBED) showing the strong effectiveness of the techniques.