Workshop and networking for inclusive practices and inclusive course content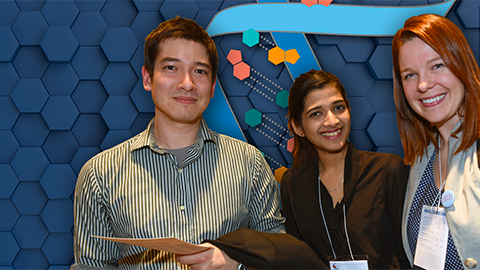 ASBMB member-only content.
Join the ASBMB to get access to this and a host of other member benefits.
April 29, 2021
|
Duration: 1 hr. 19 mins.
Strategically incorporating diversity, equity and inclusion (DEI) topics and practices into the curriculum and research is challenging to many scientists. What to include, how and where to incorporate it, and how to practice it can be worrying. This session includes a panel followed by networking sessions to provide guidance to those hesitant to incorporate DEI.
A faculty panel shares experiences and resources, and assists members in creating DEI goals with the support to achieve them. Attendees then worked in virtual roundtables with facilitators to share concerns, incorporate ideas and develop action plans. The workshop's goal was to promote networking and opportunities for collaboration for those interested in DEI issues.
Speakers
Marilee Benore, University of Michigan Dearborn
Sonia Flores, University of Colorado School of Medicine
Neena Grover, Colorado College
Jennifer Roecklein-Canfield, Simmons College
Takita Sumter, Winthrop University