Improving visual literacy using AR and LEGO® bricks in biology classrooms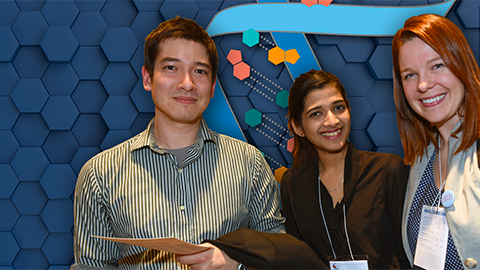 ASBMB member-only content.
Join the ASBMB to get access to this and a host of other member benefits.
April 30, 2021
|
Duration: 1 hr. 29 mins. mins.
Presenters: Shane Austin, University of the West Indies, Barbados, and Swati Agrawal, University of Mary Washington
An interactive workshop consisting of short presentations by facilitators followed by interactive sessions where participants get hands on experience with the use of both augmented reality and LEGO® bricks to explain course content.
The presenters have developed a series of lessons focused on DNA and protein structure, function and interaction where AR and LEGO® bricks are used to provide three-dimensional interactive models that help students better visualize these intricate structures and processes in our classes. During this workshop they present some of these lessons and the way they execute it on their classes. These lessons cover concepts like levels of organization in protein structure, domains in protein involved in metabolic pathways and protein–DNA interaction during processes involved in transcription.
After the brief presentation, participants model as students and use these lessons to experience and assess the learning gains of this activity. Workshop participants learn how to develop content for AR using free and easily available platforms so they are able to generate content suited for their courses. Finally, ideas about possible classroom assessments are presented.