Creating an inclusive learning environment
An ASBMB Catalyst Conversation brought to you by ASBMB Student Chapters
Feb. 12, 2022
|
Duration: 49 mins.
Keynote speaker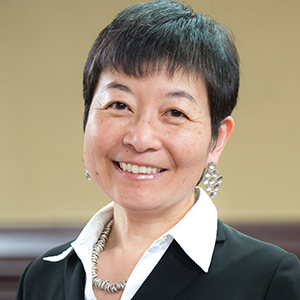 Creating an inclusive learning environment: bold spaces for uncertainty and change
Kathy Takayama
Executive director, Center for Professional Development and Inclusive Excellence, Okinawa Institute of Science and Technology Graduate University
How can faculty foster a community of creativity, inclusiveness and resilience? To envision belonging, we need to recognize barriers in the ecosystem of our classrooms and curriculum. How do we remove the boundaries to what might be experienced by some students as exclusive domains or spaces, and foster learning as an engaged and unbounded process? As scientists, what does it mean to make the implicit rules of our praxis visible? By revisiting our own insights, instincts and experiences, we have an opportunity to braid them into reimagined opportunities.
Who should watch
Primarily undergraduate institution faculty
Postdocs and graduate students interested in teaching
Anyone interested in creating more inclusive learning environments
Workshop aims
Facilitate faculty sharing of best practices in biochemistry and molecular biology laboratory and/or classroom activities to strengthen undergraduate BMB education.
Enhance and broaden the network of undergraduate faculty and ASBMB student chapter advisers with interests in exploring new teaching strategies.
Facilitate participants' understanding of inclusive learning environments.
About Catalyst Conversations
ASBMB Catalyst Conversations are informal events at which educators share their still-in-development teaching practices and classroom activities. Presenters of short "chalk talks" get immediate feedback. Not ready to share? Then come for the keynote talk on cultivating inclusive learning environments, support colleagues presenting their work, and engage in conversations during thematic networking sessions.