2019 Honor Society inductees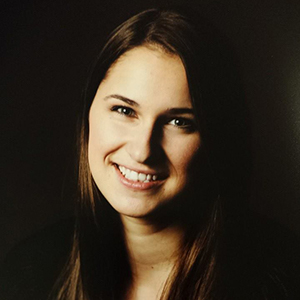 Erin Bertone
University of Nebraska – Lincoln
Erin served as the Vice President of the Biochemistry Club and as an officer with the University of Nebraska-Lincoln Campus Red Cross. She loved participating in outreach events and teaching pre-school and elementary school students about science. Outside of science and studying, she enjoys reading leisurely, traveling, hiking, and playing with my dogs. She aspires to become a physician specializing in emergency medicine or autoimmune disorders. Erin will be attending the University of Nebraska College of Medicine this fall as a commissioned officer with the United States Air Force.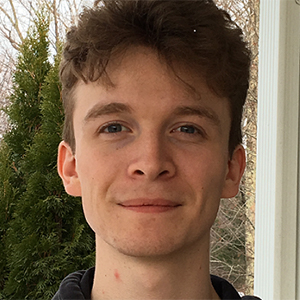 Caleb Carr
University of Massachusetts – Amherst
Caleb has been involved in research since freshman year as a member of Dr. Siegrist's lab studying how intracellular pathogens adapt in a host environment. In addition to research, he worked as a resident assistant, teaching assistant and peer mentor for biochemistry and computer science. As a member of the UMass ASBMB Student Chapter, he has been able to participate in various outreach programs in the local community and share his passion for science. After undergrad, he plans to attend graduate school, focusing on computational biology. Outside of academics, Caleb enjoys any outdoor activities such as hiking, kayaking and bicycling.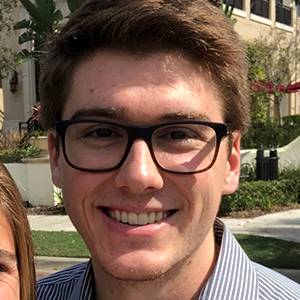 Brett Daiger
Brett is a senior graduating in the fields of biochemistry and molecular biology and Spanish, heading on to continue his education in the BMB field after a gap year. He views science as more than just a collection of facts and strives to balance meta-cognition of the universe with the primality of simply experiencing it. Ultimately, he seeks to know without forfeiting the means to be. Running science clubs, helping organize science outreach programs, and joining national organizations like ASBMB has been an opportunity for Brett to share that worldview with others and emphasize the importance of connecting with what one does and wonders about.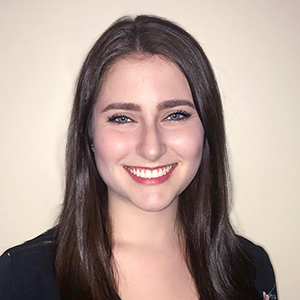 Rebekah Dalton
Rebekah is a junior at Otterbein University majoring in Biochemistry and Molecular Biology. She's a member of Dr. John Tansey's research lab, studying a splice variant of the lipid metabolism protein, perilipin 5. Through ASBMB she has learned the importance of informing and engaging different communities on scientific developments happening around the world.

After graduation, Rebekah plans on attending medical school to combine her passion for science and love of serving and engaging with people. In her free time, she enjoys singing, dancing, volunteering with the kids programs at her church, exercising, and spending time with friends and family.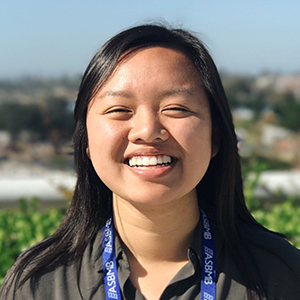 Mary Doan
Mary is a senior at Drexel University majoring in biological sciences. She currently works in Dr. Nathaniel Snyder's lab investigating propionate metabolism, following up on a new human metabolite called trans-2-methyl-2-pentenoyl-CoA. Mary serves as the president of Drexel's ASBMB student chapter. As president, she tries her best to pass on and pay forward the guidance and positive mentorship she has received in the past. In her free time, she enjoys playing the piano, biking, and has a great affinity for bubble tea. After graduation, she plans on pursuing a PhD in pharmacology and later on become a college professor.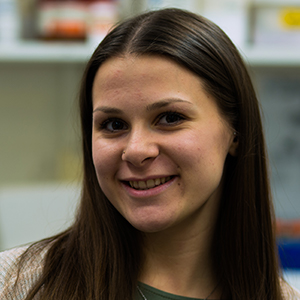 Julia Furnari
Marymount Manhattan College
With a career in medicine on her mind, Julia joined her school's Science Society club freshman year, one of the clubs encompassing her ASBMB Student Chapter, to network with other students and explore opportunities in science. She took the position as secretary, eventually working her way up to current president of the chapter. One goal she has for the student chapter is to bring outreach activities outside of campus for a collaborative event with other local student chapters. Along with her position as Science Society President, Julia is an undergraduate assistant in Dr. Ann Aguanno's molecular biology lab.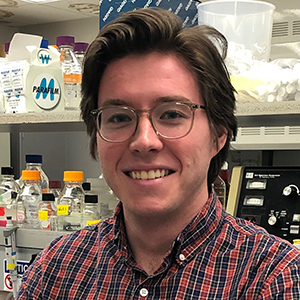 Jeffrey Gabell
University of Nebraska – Lincoln
Jeff is a senior biochemistry major with a minor in chemistry at the University of Nebraska-Lincoln. He is an undergraduate researcher in the Fatty Acid Transport, Trafficking, and Transcription Lab headed by Dr. Paul Black and Dr. Concetta DiRusso. Jeff is a teaching assistant in undergraduate biochemistry courses, as well as a Biochemistry Department Ambassador, through which he helps promote the department and opportunities in the field to prospective students curious about biochemistry. After graduation, Jeff plans to pursue his Ph.D. in combined biochemical and bioinformatic fields. Outside of research, he enjoys studying and playing music in local groups.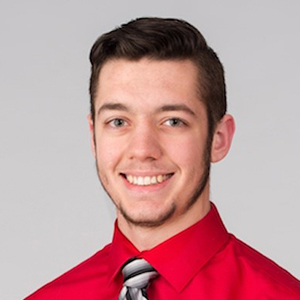 Colton Hageman
University of Nebraska – Lincoln
Following his undergraduate degree, Colton plans to attend medical school to pursue his dream of becoming a physician. He works in a research lab with Dr. Brian Couch, focusing on undergraduate biology education and ways to improve education. He currently serves as the president of the Biochemistry Club and has partaken in outreach events mostly consisting of performing science experiments throughout the community. I also serve as a teaching assistant, a biochemistry department ambassador, and as a tutor through the department. In my free time I enjoy playing and watching sports particularly basketball and football through intramural teams.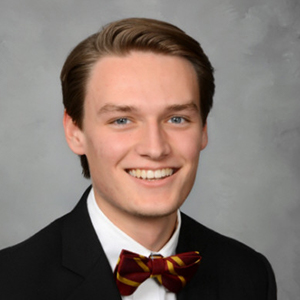 Drew Harrahill
University of Nebraska – Lincoln
Drew is a biochemistry major at the University of Nebraska- Lincoln. He works in Dr. Oleh Khalimonchuk's lab studying mutations in proteins in the mitochondrial quality control system relating to ALS. Additionally, he has studied astrocyte development in mouse models of Fragile X Syndrome in Dr. Anna Dunaevsky's lab at University of Nebraska Medical Center. He hopes to pursue an MD/PhD program after college in either neurology or pediatric neurology. Outside of school, Drew is a senator for the College of Arts and Sciences within the student government and the internal vice president of his fraternity, Pi Kappa Alpha.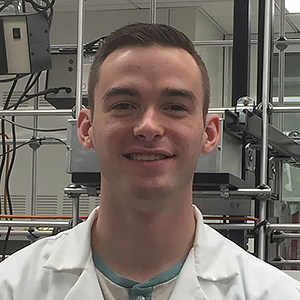 Spencer Jones
University of Nebraska – Lincoln
Spencer is a junior at the University of Nebraska-Lincoln majoring in biochemistry. Due to a severe medical complication early on in his life, Spencer has a strong passion for medicine that led him to accept a position in Dr. Limei Zhang's biochemistry lab researching the WhiB protein family in Mycobacterium tuberculosis. During his undergraduate career he has served as a teacher's assistant for introductory genetics and as a chemistry and biology tutor for the university's athletic department. Spencer's hobbies include playing disc golf, writing music, watching Jeopardy and reading classic American literature.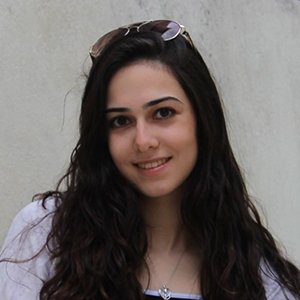 Enessa Kalontar
Enessa is a senior majoring in Biology with a concentration in Biomedical Sciences and is an undergraduate researcher in Dr. Wagner's lab. Being part of her Student Chapter's executive board, she has gained the opportunity to become a leader and reach out in her community by organizing several science outreach events and engaging with other students. After graduation, her goal is to pursue a career in medicine and blend my medical and research experiences in hopes of transforming the medical field. When she's not in the lab or focusing on academics, she enjoys playing tennis, dancing and traveling.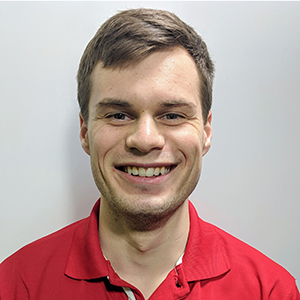 Nicholas Kite
University of Nebraska – Lincoln
Nic Kite is a senior involved with UNL's International Genetically Engineered Machine team by doing research involving heterologous expression in E. coli. He is currently looking into enhancing terpene cyclase expression in host organisms under Dr. Jiantao Guo and Wei Niu. After graduation, Nic will work in the biotechnology industry with the complete intention of returning to university to earn a master's and possibly a doctorate. Outside of his studies, Nic enjoys spending time on his family's small farm. His deep interest in cattle breeding and genetics will keep him involved in the farm's operations.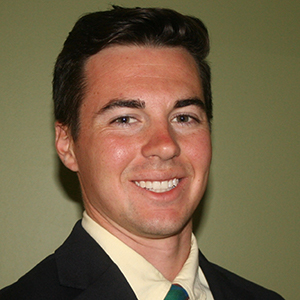 Benjamin Laliberte
University of Massachusetts – Amherst
Benjamin is a senior at the University of Massachusetts Amherst majoring in Biochemistry and Molecular Biology. As the President of the UMass Biochemistry Club, the UMass Amherst ASBMB Student Chapter, Benjamin has expanded the science outreach efforts of the group both on campus and in the surrounding community. The chapter recently was awarded an outreach grant to work with students in local high schools. After graduation, Benjamin plans to attend medical school to combine his interests in science and community. When he is not working, Benjamin enjoys distance running and hiking.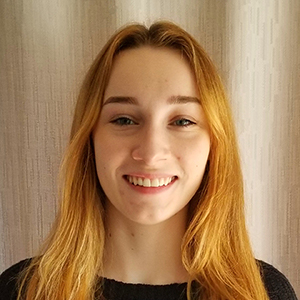 Jamie Loughlin
Jamie Loughlin is a senior Biochemistry and Molecular Biology major at Stockton University. Her current research with Dr. Craig Lind focuses on the ability of pregnant and non-pregnant female pigmy rattlesnakes to mount an immune response to snake fungal disease. The mechanisms studied will help to evaluate and understand individual vertebrate response to climate change and emerging disease. Jamie is currently the Vice President of the Stockton University Biochemistry Society as well as a member of the Stockton University Chemistry Society. In the future, she plans on pursuing a career in medical research.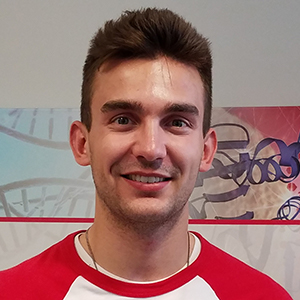 Seán MacBride
University of Nebraska – Lincoln
Seán MacBride is a senior majoring in Biochemistry at the University of Nebraska-Lincoln (UNL). On campus, he is involved in UNL's Biochemistry Club and serves as the club's treasurer. Off campus, he volunteers in the emergency department of a local hospital where he also serves as the trainer for new incoming emergency department volunteers. After graduating from UNL, he plans on attending medical school as well as joining the United States Air Force in order to practice aerospace medicine. His hobbies include running, biking, skateboarding, climbing, traveling and cooking.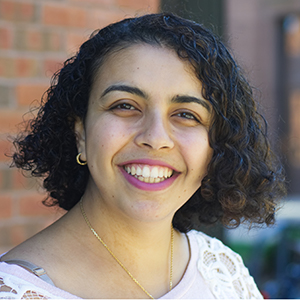 Edelina Marzouk
Edelina is a senior at Wesleyan University majoring in both Molecular Biology and Science in Society. At Wesleyan, she has been involved in a Molecular Biology research lab, under the supervision of Dr. Scott Holmes, since the end of her freshman year. On campus, she is also involved in the the Wesleyan Math and Science Scholars cohort through which she helps mentor underclassmen in the sciences. Long term, Edelina hopes to pursue an MD/MPH and work with underserved communities in the U.S. and internationally.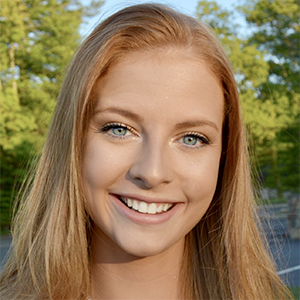 Kelly McAleer
The College of New Jersey
Kelly is a junior pursuing a BS in Chemistry. She is currently doing research alongside Dr. David Kamber in Bioorthogonal Chemistry. Kelly's interest in science advocacy began when she was selected to attend ASBMB's Capitol Hill Day. On campus, she is the Founder and President of her institution's Student Chapter of ASBMB, and a violinist in the TCNJ Orchestra. Kelly's involvement in ASBMB has been one of the most supportive and rewarding aspects of her scientific career thus far, and she looks forward to continuing to advance her skills as a science policy advocate while she grows as a scientist.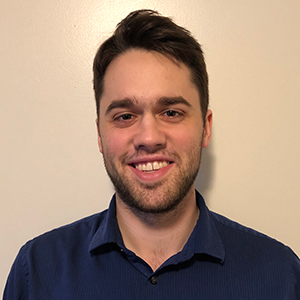 Jovan Mirkovic
Jovan looks forward to devoting his career to cancer research in a biomedical context. He currently works in Dr. Ruggiu's lab where he explores the neuron-specific alternative splicing mechanisms that give rise to protein diversity in the nervous system. He serves as the president of the ASBMB chapter at St. John's University (Queens Campus). Outside of academics, he enjoys hiking in the Adirondack Mountains and playing chess on a recreational level. Jovan plans continue his research at St. John's University while finishing a master's degree in biology. After that, he will attend medical school in pursuit of becoming a research doctor.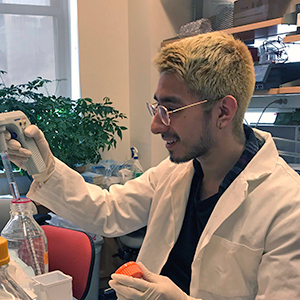 Kevin Mora
Marymount Manhattan College
As scientists, our goal is to bring science to the public, but we are just as much science as we are human. We still are people and Kevin believes the skills we carry in our personal lives have just as much a place in the lab as aseptic technique does. Kevin entered the sciences because he wanted to be an MD and still has that goal. He doesn't know what he'll end up doing, but he does know atoms will be involved.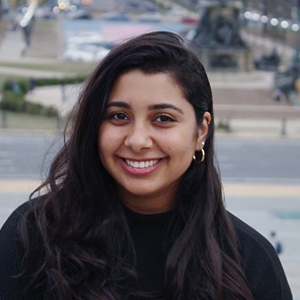 Sarah Neshat
Sarah Neshat is a first-generation college student from Oakland, CA studying Biochemistry. Sarah has conducted cholera public health research in Kenya and studied global climate change in Peru and Brazil. She is on the executive board of an enrichment organization aimed at underrepresented young women interested in STEM. You can find Sarah hosting her own DJ radio show, training to trek Mt. Everest this May, or biking around Boston. This Fall, she plans to begin her Ph.D. in Biomedical Engineering with hopes of bridging the gap between the bench and the bedside across the world from Oakland to Auckland.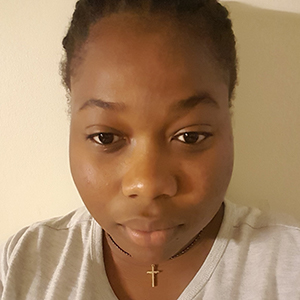 Karen Nga Tana
Karen is a senior at Goucher College majoring in BioChemistry and Molecular Biology and minoring in Spanish. She started getting involved with the Futuro Latino Learning center (FLLC), a center dedicated to helping Spanish-speaking adults to attain English proficiency and basic computer skills. I had the privilege of dispensing Biology and Chemistry classes in Spanish to GED candidates at FLLC. As an immigrant herself, she was enthusiastic to be around other immigrants, and hear stories about why they came to the United States. After Goucher, she plans to go to medical school, and later on join Doctors without Borders.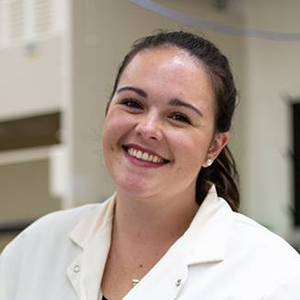 Meghan O'Neil
Rochester Institute of Technology
Meghan is a senior studying Biochemistry with minors in Business Administration and Criminal Justice. She has been a member of the Michel Lab for the past 4 years studying NTHi ear infections and formulating protein vaccines as a preventative measure. After graduation, she will pursue a PhD in the field of Pathology. Outside of the lab, she is actively involved in the Center for Leadership and Civic Engagement, Habitat for Humanity, and volunteering with Women in Science. Being a member of the student chapter of ASBMB gave her the opportunity to travel to the 2018 Annual Meeting and present her research.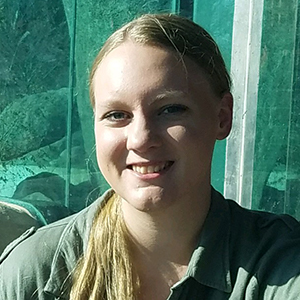 Rebecca Prest
Missouri Western State University
Rebecca is an honors student at Missouri Western State University majoring in biochemistry and molecular biology with ACS Certification and a minor in physics. Through her school's ASBMB Chapter she gained many leadership skills and learned about graduate school opportunities and the awesome thing that scientists around the world are achieving. She is also a member of the American Chemical Society student chapter and Alpha Chi. After graduating from MWSU Rebecca plans on pursuing her PhD in biophysics. In her free time she loves to read, paint, cook and hike.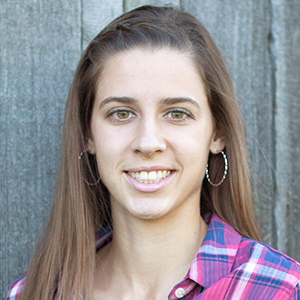 Ashlyn Rairdin
University of Nebraska – Lincoln
Ashlyn Rairdin's high school chemistry teacher helped her science curiosity grow and guided her towards a major in biochemistry. She has worked in Dr. Clemente's lab, which helped her discover her love for research and influenced her to apply to graduate school. Her ASBMB student chapter gave her opportunities to hear graduate students' experiences along with those who chose to work in industry. Her ASBMB chapter has also allowed her to get involved in outreach and volunteer activities in her community. She is currently applying to plant pathology programs and is interested in the molecular interactions within the plant during infection.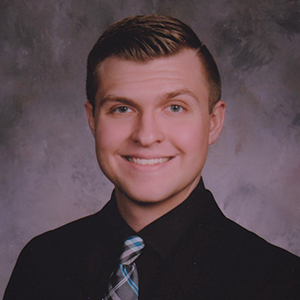 Mike Slaza
Michael Slaza is a first-generation college student born into a Polish family. Michael wants to show the young minds of America that no matter who you are, or where you come from, you can succeed with the right mindset and guidance. He will be completing his MAT after completing his biochemistry degree at Stockton University. Through his ASBMB Chapter outreach activities and being part of the Kappa class for Stockton APO, Michael has fostered volunteerism and developed his own character. Michael will be teaching core science subjects and hopes to spread altruistic behavior to young minds so that they can also flourish and change the world.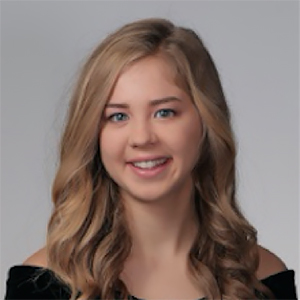 Madison Smith
Since her sophomore year, Madison has done research in Dr. Barbara Golden's lab, specifically over the catalytic mechanism of the hammerhead ribozyme. She served as Purdue Biochemistry Club's and Purdue's ASBMB chapter president for the past year, which has involved organizing its meetings along with supporting its main mission of science outreach to children. Madison plans on pursuing a career in the pharmaceutical industry after graduation, where she can be directly involved in the process of developing new life-saving medicines. In her free time, she enjoys traveling, running, reading, and spending time with family and friends.