2021 Honor Society inductees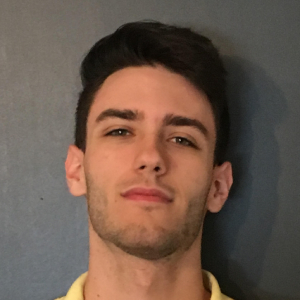 Nicholas Amendola
University of Nebraska–Lincoln
My interest in science started as a toddler while fishing with my grandfather. It was at this point that I became fascinated by life and all the complexities that make it work. I was fortunate enough to find biochemistry in college due to the kindness of some older students who took me under their wing. This ended up being my ideal fit, and I am so grateful to study concepts that genuinely interest me. I became involved in research after my sophomore year, and am currently completing my undergraduate thesis. This has been my most rewarding experience of college by far, and I look forward to building upon the skills I have learned in future research aspirations. I will be starting medical school in the fall of 2021 and am currently considering a career in academic medicine to help train future physicians and continue my love of research. While biochemistry is challenging by nature, tapping into my inner childhood curiosity is what makes the field so fulfilling.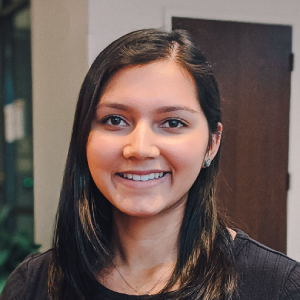 Kimaya Bakhle
Kimaya is studying biochemistry with a minor in Spanish at Purdue University. She has gotten involved in the biochemistry department as secretary of the biochemistry club, which serves as the school's ASBMB chapter, and through undergraduate research. She has worked in Dr. Vikki Weake's lab for the past two years, using Drosophila melanogaster to study the genetics involved in the aging eye. After graduating this spring, Kimaya will take a gap year to do research in the department of pathology in Purdue's College of Veterinary Medicine. After that, she hopes to attend veterinary school. Kimaya's hobbies include exercising, trying new recipes and being outdoors.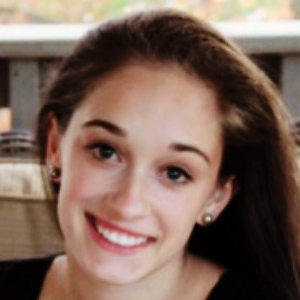 Ashleigh Bonanno
St. Mary's College of Maryland
I am a senior biochemistry and Spanish double-major, with a neuroscience minor at St. Mary's College of Maryland. I have been an active member of the Biomolecular Organization of St. Mary's Students, which is the ASBMB chapter at my college, for four years. Currently, I serve as vice president of this organization. During my time in this organization I organized fundraisers, participated in club events, tutored students in biochemistry and chemistry, and also created community outreach programs. Outside of school I volunteer as an EMT, work with my professors to come up with resources for hospitals to minimize the Spanish–English language barrier, and work as a medical scribe in a local emergency room. In my free time, I enjoy going on long runs outside. At my college, I am an organic chemistry TA, collegiate women's basketball student coach and a lab assistant. This year I was able to design my own experiment in the research lab at my college where I investigated the effects of environmental enrichment on opioid induced withdrawal and relapse using atosiban; an oxytocin inhibitor. My research has also been preapproved for publication in the journal Behavioral Neuroscience. After graduation I will be taking a gap year and working in a military research lab, while applying to medical schools. My career goal is to become an emergency room physician.
Elijah Castro
Marymount Manhattan College
I first became interested in science when I took AP biology in high school. I was fascinated by the body's ability to fight of infection and the development of antibiotic resistance. I am currently involved in research at Marymount Manhattan College. I am working with a professor analyzing molecular dynamic simulations of a polymerase protein Pol IV in E. Coli. This protein is present during translesion synthesis and has the capability of bypassing certain mutations on the DNA template strand. This is important to understand how bacteria can possibly acquire antibiotic resistance by incorporating an incorrect nucleotide. I had served as the vice president for the school's dance team most of my time at MMC. I enjoy expression through body movement and the body's ability to mold and adapt. I had the opportunity to attend several of the science society and pre-med club events made possible by the ASBMB student chapter. After graduation, I will apply to medical school with goals of becoming a doctor in medicine and continue research in molecular biology.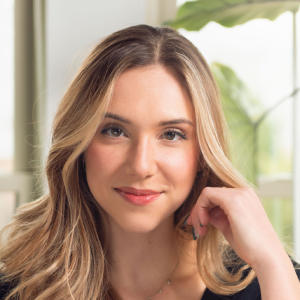 Taylor Collignon
Taylor Collignon is currently finishing her degree at the University of Tampa with a B.S. in biochemistry and will be attending medical school in the fall of 2021. As an undergraduate, Taylor has been heavily involved in research and plans to continue this in her future medical career. She has conducted cardiovascular research at the Morsani College of Medicine at the University of South Florida and is currently working on a project at her undergraduate institution investigating the cancer protective effects of green tea. She also serves as president of the American Society of Biochemistry and Molecular Biology chapter at the University of Tampa. She published an article, "A New Approach to Medicine: Prevention with Nutrition," in the In-Training Online Medical Journal to educate aspiring physicians on the importance of disease prevention, and she encourages her pre-med classmates to be informed on the topic. In her free time, she enjoys spending time outdoors, cooking, thrift shopping, weightlifting, and relaxing with friends.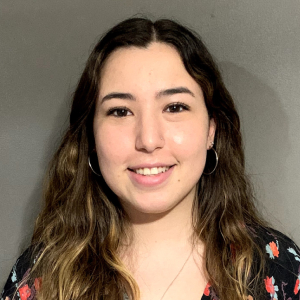 Victoria DeMarco
Science has always been the subject that I excelled at and enjoyed most even as a younger student. My interest and passion for science is what led me to major in biochemistry and choose to continue my education at Monmouth University. While attending Monmouth, I have had the opportunity to be a part of two incredible research labs. The first is with Dr. Johnathan Ouellet researching RNA aptamers, their structure and melting point properties. The second research lab is with Dr. Martin Hicks where we are developing a COVID-19 treatment as well as a therapy for glioblastoma tumors. Through these incredible opportunities, I have been able to grow my knowledge and experience in the research techniques in both the fields of chemistry and biology. In addition to the research labs, I am part of the NextGen Science club, which is the ASBMB chapter here at Monmouth, the Youth Activists club, the Italian Club and I work at the WMCX radio station on campus. After graduating next spring, I plan on going directly into the science field either as a forensic scientist or as a research chemist. Outside of school, I enjoy spending time with my friends and family, being outside, especially since Monmouth is only a mile away from the beach, and playing the piano.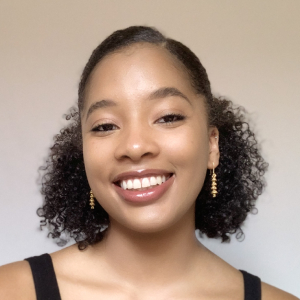 Shadé Eleazer
Marymount Manhattan College
My name is Shadé Eleazer, I am a junior at Marymount Manhattan College, I double major in biomedical sciences and behavioral neuroscience. My interest in science began at a very young age, I have always loved to help people and to learn more about the brain and body. Currently, I work in the psychiatry department as a research intern at Mount Sinai Hospital. Our focus is studying how extreme stress and fear can affect the brain, the body and how these manifests in PTSD and other panic disorders. I am involved in many extracurricular activities on campus, including my membership as Science Society's social media coordinator, Sustain MMC's treasurer, and the Student Government Association's senator for diversity, equity and inclusion. After graduating from Marymount, I plan on completing my M.D. and my Ph.D. For my M.D., I would like to specialize in internal/emergency medicine. For my Ph.D., I would love to do more work regarding individuals conscious and unconscious biases. The ASBMB Student Chapter has benefited me in many ways. One of the major contributions is the opportunities that it has provided with the ample number of resources and guidance especially from our advisor Dr. Aguanno. Additionally, I launched a program with the assistance of Marymount's IT department, an online pronoun system that students can complete that automatically sends their pronouns to their professors, so everyone can be addressed properly in the classroom. Respectfully, I am grateful for the opportunity to be a part of Chi Omega Lambda!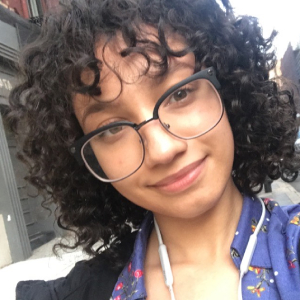 Khaitlyn Figueroa
My name is Khaitlyn Figueroa and I am a biology major/chemistry minor at Manhattan College. I began biochemical research during my sophomore year where I saw that key concepts discussed in lectures can be applied to a laboratory setting. I specifically worked with a non-virulent bacteria called Bacillus subtilis, which has plant-protecting abilities. I worked to discover the mechanism of bacterial biofilm formation so that it could be applied to an agricultural setting, thus substituting chemical pesticides with a more natural approach. I am also co-president of Just Peace, a student-run social activist group at Manhattan College. In my free time, I mentor underclassmen in related science majors and volunteer at Crisis Text Line. I plan on taking two gap years to solidify my clinical experiences before applying to medical school. Teyana Grooms
Stephen F. Austin State University
I am the current vice president of the ASBMB student chapter at Stephen F. Austin State University. I am a senior at the university and I major in biochemistry and minor in biology. My future career goal is to become a pharmacist. Medication is a necessity in our society and I want to be able to personally assist in the mass production and shipping of medication to inevitably save thousands of lives. My scientific research includes performing a bioinformatic analysis of various serum albumins, purifying leporine serum albumin from serum or plasma, assaying for the presence of common contaminants in the purified leporine albumin, and monitoring kinetics of its urea and heat-induced denaturation using fluorescence and circular dichroism. Being a part of the SFASU student chapter has allowed me to enhance my leadership skills and become a spokesperson in scientific outreach.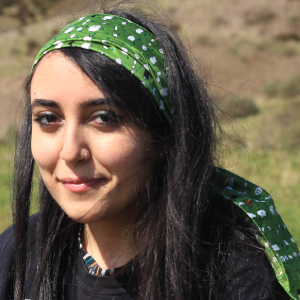 Nour-Saïda Harzallah
Nour-Saïda is a senior at Wesleyan University majoring in molecular biology and biochemistry, physics, and in the College of Integrative Sciences. She came all the way from the beautiful country of Tunisia for a chance to pursue a career in scientific research. She joined Dr. Francis Starr's lab in her sophomore year and is currently crafting her senior thesis on molecular simulations of viral DNA ejection and packaging. In her freshman year, she joined the Wesleyan Women in Science steering committee and later became a STEM intern in the Wesleyan Office of Equity and Inclusion. Her involvement in racial and gender equity in STEM has shaped her commitment to work on projects that serve the underrepresented and marginalized outside the lab and from the lab bench. She hopes to pursue a career in biomedical engineering, particularly in tissue and molecular engineering with a focus on molecular oncology research. She hopes to continue advocating for women's health issues by working on projects that elucidate the molecular underpinnings of ovarian cancer and diseases affecting the female endocrine system. Her wildest dream is to develop initiatives that translate cutting-edge technologies into accessible and marketable means of diagnosis and therapeutics in her home country of Tunisia. In a parallel universe, Nour-Saïda is a full-time graphic designer and a professional singer. In this universe, she enjoys singing in Wesleyan's cultural showcases and is the designated poster designer for Wesleyan Women in Science.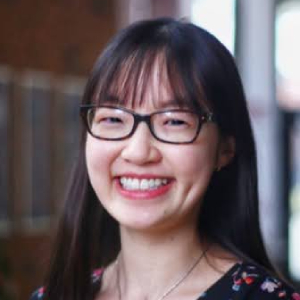 Anna Hu
St. Bonaventure University
Anna is a senior at St. Bonaventure University majoring in biochemistry. She currently works with Dr. Xiao-Ning Zhang in investigating the role of the apoptosis-and-splicing associated protein (ASAP) complex in arabidopsis. She has played an active role in SBU's ASBMB Student Chapter as a founding member (2018–2019), secretary (2019–2020), and now president (2020–2021). Through ASBMB, she has learned the importance of communication, especially in science. Paired with her role as the assistant chief of the SBU Medical Emergency Response Team, she has applied this concept by leading members of both clubs to take initiatives as public health advocates. After graduation, Anna plans on attending medical school and hopes of continuing to make impactful contributions to individual-level patient care, to community-level education and population-level research.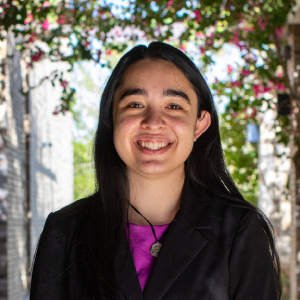 Isabella Jacus
Isabella is a senior graduating with honors in biology–biomedical and health sciences and religion from Saint Leo University. On campus, she is the president of her campus circle of Omicron Delta Kappa, the president of the Pre-Medical Club, the head of outreach for Tri-Beta, and part of a music ministry team. Additionally, she has helped create a biology mentorship program for incoming underclassmen and transfer students, and has created and led the Tampa Bay Area Brain Tumor 5k Walk/Run with the National Brain Tumor Society which has raised over $16,000 for brain tumor research, patient care and advocacy over the last three years. Being part of the Student Chapters program has benefitted Isabella because it has helped her network with faculty and students to grow as a researcher. Over her undergraduate career, she has participated in ecological, biomedical and clinical research, and after she graduates, she plans to eventually attend medical school. Isabella's hobbies include playing the piano, taking long walks, socializing with friends, reading and caring for her plants.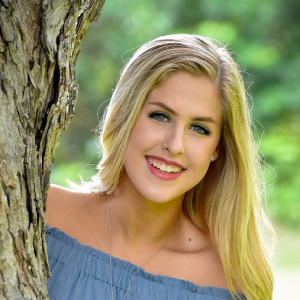 Kayla Karnes
Texas Wesleyan University
My passion for science and research started at a young age — I remember in fourth-grade learning about the scientific method, and there was no turning back from there. My first research project at age 9 was on a type of tree that was on the playground at my current school, which sparked a passion in me that never turned off. To this day I am still researching, but instead of trees my undergraduate research focuses on autophagy-factor 7 in Trypanosoma brucei. Because of my passion for research, I found it necessary to create a place for other students like-minded with myself, so I co-founded the Texas Wesleyan University ASBMB Student Chapter. Even outside of academics, I spread my passion through my pageant platform, Embrace Your Inner Nerd, which is designed to encourage young girls and women to actively pursue careers in STEM. Upon receiving my bachelor's degree in biochemistry in May, I intend to pursue a career in research and attend graduate school to earn my Ph.D. in biological chemistry. I truly believe science can change the world, and hope to make a lasting impact someday.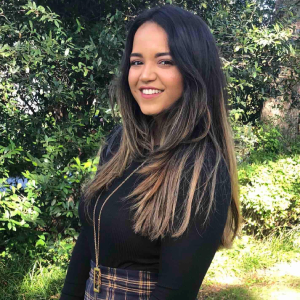 Anahita Keer
Texas Wesleyan University
Anahita first became seriously interested in science when she synthesized aspirin, a staple drug with multiple uses. Synthesizing other drugs like phenacetin and phenytoin, extracting natural products like trimyristin, characterizing proteins and virtual screening only fueled her desire to leverage science to improve patient lives. Her research projects focused on finding novel therapeutics for malaria and cancer. She successfully defended her undergraduate honors thesis "Characterization and Structure-Function Analysis of Autophagy Factor ATG4 from Plasmodium Falciparum (PfATG4) as a Potential Drug Target" in March 2021. Apart from being involved in research for two years, she co-founded the ASBMB student chapter at Texas Wesleyan University and is the current president. Using ASBMB as a platform, she launched a virtual lecture series, "Women in STEM," which featured women from three continents and four states within the U.S. It gained the attention of neighboring universities and ASBMB's national chapter. Anahita also holds officer positions in Beta Beta Beta and the Student Government Association, while remaining an active member of the American Chemical Society, Mortar Board, Black Students' Association, and the American Association of University Women. After graduating in May, Anahita will be attending New York University to pursue a Ph.D. in chemistry, sub-specializing in organic synthesis. She then intends to complete her postdoc and build a career in academia. To complement her academic efforts, Anahita enjoys scuba diving as certified rescue diver. To combat the stress of the pandemic, she has taken to her roots by learning Indian cooking and yoga. To learn more about Anahita and her research, please visit AnahitaKeer.com.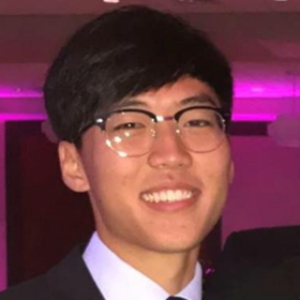 Jack Kwon
My interest for the sciences began in my 9th grade honors biology class. I found it fascinating that the genetic information which served as the blueprint for all the cells in our bodies was encoded by four simple nucleotides. My curiosity led me to learning more about genetic tools like CRISPR/CAS9, bacterial transformations, etc., and I became involved in a biotechnology club which competed with intercollegiate teams in presenting synthetic biology projects. We performed basic laboratory procedures such as bacterial transformations, gel electrophoresis and designing genetic cassettes while also receiving advice from a collegiate team in Atlanta (Georgia Institute of Technology). My passion for research continued into my undergraduate studies and became immediately involved in a research lab (Weir lab) studying the ribosome. We are aiming to elucidate the function of a highly conserved region of the ribosome called the "CAR interaction surface" through wet lab experiments and dry lab molecular dynamics simulations. I plan on earning my Master of Arts in molecular biology and biochemistry through the B.A./M.A. program at Wesleyan University and continuing my independent project in the Weir Lab. I intend to graduate with my Master of Arts and either pursue a Ph.D. in a related field or a research career in industry. I enjoy playing Ultimate Frisbee during my free time and am the captain of the Wesleyan's Men's Ultimate Frisbee team. The Student Chapters program has allowed me to make invaluable connections and find mentors that I would not have found otherwise.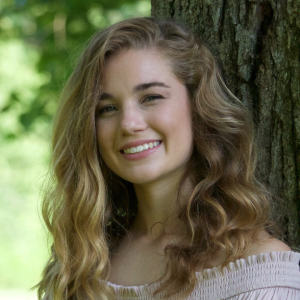 Hope Lewis
My name is Hope Lewis, and I am a junior biochemistry and molecular biology major at Otterbein University. I became interested in the field of science at a very young age when I went on "nature walks" with my dad. I have continued to experience nature through my various hobbies like biking and hiking at my local metro parks. In addition to my studies, I am a teaching assistant for general chemistry and a hall director at Otterbein. I also am involved in a research project involving tissue cultures. I am studying Perilipin 5, a protein involved with lipid storage droplets and protein transportation. I am specifically trying to identify which nuclear pore mechanism phosphorylated Perilipin 5 employs. After graduating in the spring of 2022, I plan on attending medical school to study pediatric oncology. My ASBMB student chapter has provided me with invaluable relationships and professional connections. I am so grateful that I decided to join as a freshman.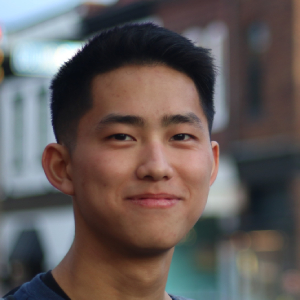 Shawn Lin
Shawn H. Lin is a junior at Wesleyan University, majoring in biology, MB&B and biophysics. He has been doing research in the Mukerji lab and Etson lab since freshman year. His research topic is elucidation of interactions between integration host factor and a DNA four-way junction. In addition to research, he is also the founder of NORDSAC (National Organization for Rare Disorders Student Association Connecticut). The goal of this organization is to raise awareness of rare disorders among students in Connecticut through fundraising, guest lectures, and rare disease day events. He has also been part of Wesleyan Science Outreach Program, Dean's Peer Tutoring Program, and a teaching assistant. Outside of academics, he enjoys long-distance cycling and classical music.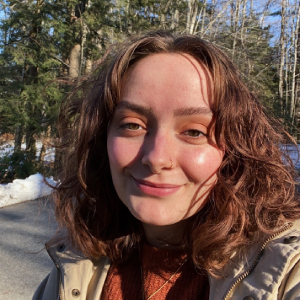 Elizabeth Lucas
Rochester Institute of Technology
I first became interested in science freshman year of high school when I took my first biology class. I immediately became enthralled with the microscopic world of cells and knew I had to pursue a life of science. At RIT I am involved in enzyme characterization research, where I help determine the function of enzymes with known structures. I am looking forward to continuing my education and participating in the upcoming national ASBMB meeting, where I will be presenting my research. I would like to go on to graduate school and pursue a master's degree in genetic counselling. Being part of the RIT student chapter of ASBMB has really helped me hone my leadership skills, and has allowed me to make many friends in my time at RIT.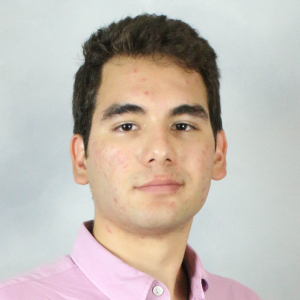 Luca Macias
University of Texas at El Paso
When I get asked when I got interested in science, I do not know when that happened. I did have the typical fascination of a kid in dinosaurs, space and robots. I liked many things when I was a child, but what captivated me was how life perseveres in so many ways, how life has changed and diversified and how we have understood these many discoveries. It was not until I arrived in the United States to start my bachelor's degree when I had my first hands-on lab experience. Yet, I wanted to experience what a scientist does, so I started volunteering as a research assistant in Dr. Aguilera's lab in UT El Paso's biosciences department. I have been working with his team since fall 2018 in the discovery of novel drugs for anticancer treatments. This experience showed me the ways of research, the ups and downs, and many abilities. I will start graduate school at Rice University in fall 2021 in the biochemistry and cell biology program. Besides my scientific passion, I hope to continue to enjoy the hobbies I have, such as biking around, skateboarding and horseback riding. I am very grateful to the ASBMB chapter at UTEP, as it has allowed me to grow my network with peers and faculty within my university and outside. ASBMB chapter also recognized my work, supporting me to participate in conferences such as the ASBMB annual meeting, in conjunction with Experimental Biology, to share my work and keep growing in the field.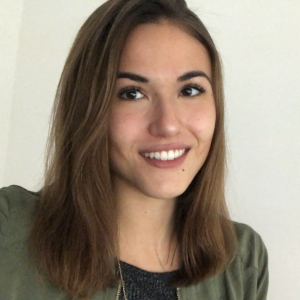 Diandra Mastrogiacomo
I first became interested in science during high school, when I took chemistry and then physics. From there, I picked biochemistry as my major at the University of Tampa and began research my junior year. My research involves determining the effects of Polyphenon E treatment, a standardized green tea extract, on FOXP2 protein expression in PC3 prostate cancer cells. Since I graduate with my Bachelor of Science in biochemistry (ASBMB-accredited) this May, I completed my research and am currently writing my paper. This August, I start the medical sciences Ph.D. program at the University of South Florida. After three lab rotations my first semester, I will choose my concentration and what lab I will be working in. For the past year, I have been the vice president of the ASBMB Student Chapter at UT. To be a part of this community at UT has led me to make long-lasting friends and to further my involvement in science. Prior to COVID, we got to go to a middle school and teach kids about the structure of DNA. We also did a fun little DNA extraction experiment with them. The experience was very rewarding and fulfilling, as it feels so good to be able to see kids light up at the wonders of science in such a similar way to myself when I was young.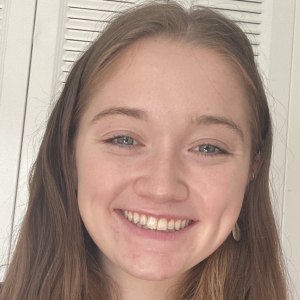 Rylee McDonnell
I am a senior biochemistry and molecular biology major with a premedical concentration at Goucher College in Baltimore. At Goucher, I am a member of the student chapter of ASBMB, a member and captain of the Women's Soccer Team, a co-president of the Student-Athlete Advisory Committee, and a member of the Biology and Chemistry Club. Additionally, I have served as a teaching assistant for general biology and a supplemental instructor for organic chemistry. I have known that I wanted to further my education and pursue a career in the sciences since my high school freshman year biology class. Since that time, my science classes have been my favorite part of my course load. The parts of my upper-level science courses that I enjoyed most were reading and discussing current scientific papers. I loved that I was able to utilize my background knowledge from my earlier courses and apply it to studies that are happening now. Currently, I am completing independent biology research with my mentor Dr. Mark Hiller. I am investigating a potential testis-specific homolog for lactate dehydrogenase and the phenotype of a mutation in a testis-specific general transcription factor. After completing my undergraduate degree this May, I intend to take a gap year before attending medical school. During this gap year, I plan on completing further research in a genetics-related field such as aging or cancer.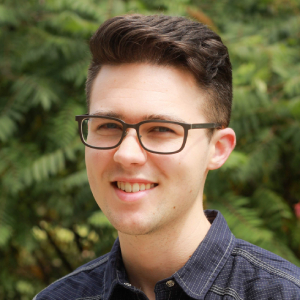 Alex Meyer
University of Nebraska–Lincoln
Alex is a senior biochemistry major at the University of Nebraska–Lincoln. His current research is in a structural biology lab led by Dr. Kurt Piepenbrink, where he is working to solve the crystal structure of the type IV pilin protein PilA2 from Clostridium perfringens. He has also done research with the UNL iGEM team advised by Drs. Jiantao Guo, Wei Niu and Massimiliano Pierobon, which developed a three-module genetic circuit in an E. coli host to seek out and destroy MRSA cells. Alex is involved as a teaching assistant for chemistry and biochemistry courses, has served as a student leader in the UNL Honors Peer Mentoring Program, is a student ambassador for the UNL Biochemistry Department, and holds leadership roles in several clubs. Outside of classes and school activities, Alex enjoys cooking, archery and music. After graduation, he plans to pursue a Ph.D. in pharmacology.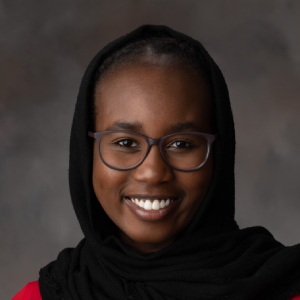 Aiah Nour
University of Nebraska–Lincoln
Aiah is a senior biochemistry major at the University of Nebraska–Lincoln. She has been working with Dr. Edward Harris's lab working on understanding O-fucosylation of the human Stabilin-2 receptor. She is a Ronald E. McNair scholar and has had the opportunity to present her research at numerous conferences. Outside of research, Aiah is the president of the African Student's Association on campus, the vice president of the Black Student Union, and serves as the chief of staff for UNL's student government. When at the Summer Health Professions Education Program at the University of Nebraska Medical Center in 2019, Aiah was exposed to the interdisciplinary field of medicine and research. After graduation in December, Aiah wishes to pursue an M.D./Ph.D. program.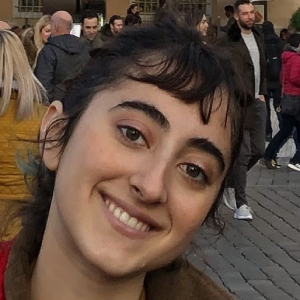 Nicki Nouri
University of Illinois at Chicago
Nicki Nouri is a third year undergraduate student at the University of Illinois at Chicago majoring in biology with minors in chemistry and entrepreneurship with a passion for biochemistry and molecular biology research. Her interest in biochemistry began the summer before her senior year of high school where she had been introduced to biochemistry through a mentorship of health related biochemical topics at the UIC School of Dentistry. This inspired her to create and become president of a chapter of the American Society of Biochemistry and Molecular Biology at UIC in her freshman year of college, which she has served as president of since its establishment and grown as a hub for undergraduates to get involved with and grow their interest in biochemistry outside of the classroom. Nicki is currently conducting research in the lab of Dr. Vadim Gaponenko in the department of biochemistry and molecular genetics, researching the mechanisms of oligomerization and induced cellular activity of CXCR4 and DRD2, G-protein coupled receptors implicated in acute myeloid leukemia and neurotic illnesses respectively. Nicki aspires to attend a D.D.S./Ph.D. dual degree program, where she can combine her interests in dentistry and basic science. When she isn't busy, she enjoys going on bikes, reading historical nonfiction and trying new foods.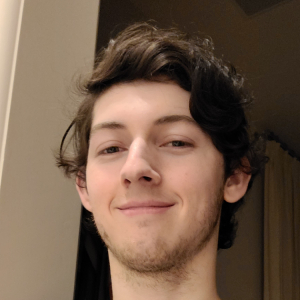 Alex Poppel
Alex Poppel is a current master's student in Wesleyan University's molecular biology and biochemistry department studying the homologous recombination pathway in budding yeast. Upon the completion of his undergraduate degrees, he has continued to work in Dr. Amy MacQueen's lab investigating the structure/function of the E3 SUMO Ligase protein Zip3. After his master's, Alex intends to get a Ph.D. in structural biology and work in the pharmaceutical industry to create drug therapies for human diseases. As a member of Wesleyan's ASBMB Student Chapter, his outreach involvement has mainly focused on improving his school's community, such as by promoting undergraduate research opportunity awareness and equity and inclusion efforts in the sciences. Outside of academics and his research, Alex prefers to spend time outside either running, playing tennis or enjoying a nice hike through the woods.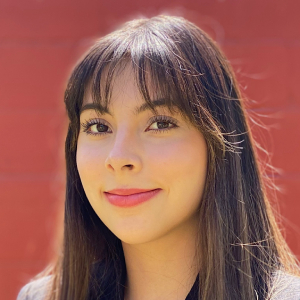 Paulina Rios
University of Texas at El Paso
My name is Paulina Rios. I am the ultimate Mexican American hybrid of the cultures that meet in the El Paso–Juarez border. Two years ago, I found an activity that required my discipline, time management skills and, most importantly, fulfilled my passion for science — research. I study an enzyme believed to integrate a virophage's DNA into its host in Dr. Xiao's structural biochemistry laboratory at the University of Texas at El Paso. My academic goals include obtaining my Bachelor of Science in biological sciences with biomedical concentration. Afterward, I will work on a biochemistry Ph.D. I want to prepare myself to the greatest extent because I want to be employed in the pharmaceutical industry or government health institution to study the development of therapeutics against human diseases using molecular, cellular and biochemical principles. Eventually, I would like to reach a position that enables me to have more freedom to conduct experiments and mentor others. I became the president of the American Society for Biochemistry and Molecular Biology Student Chapter at UTEP in September 2020. My responsibilities include presenting information and opportunities that can help members accomplish their goals. Being a part of the student chapter has helped me improve my leadership skills, communication abilities, and interpersonal relationships. In my free time, I like spending time with my family and watching TV shows. My family inspires and motivates me, so quality time with them is essential to me.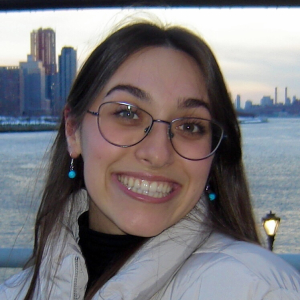 Elizabeth Scott
Marymount Manhattan College
My name is Elizabeth Scott and I am an undergraduate student at Marymount Manhattan College. I am a double major in biomedical sciences and urban and environmental sustainability with a chemistry minor. I am a research student in our urban ecology lab. For my research, I surveyed MMC's Lowerre Family Terrace's biodiversity and compared air and soil temperature findings to Central Park in order to assess the urban heat island effect. At MMC, I serve as the president and co-founder of SustainMMC, our sustainability club on campus, the student government senator for service and sustainability, and the secretary of our science focused club, Science Society, and in my free time I love to read. After I graduate, I intend to pursue either an M.Sc. or an M.P.H. and later a Ph.D. in environmental health sciences where I plan to combine my love for biology, chemistry and environmental science.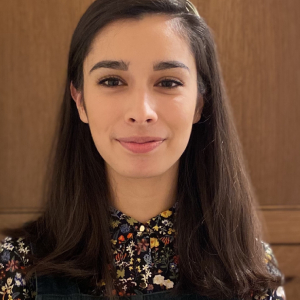 Maya Vaishnaw
Maya is a member of the Wesleyan University class of 2021. At Wesleyan, she is a molecular biology and biochemistry and psychology double major, and is currently a member of the Wesleyan University chemistry department's Taylor lab. The Taylor lab takes a multidisciplinary approach to characterizing enzymes with applied chemical and biomedicinal applications. In the future, Maya hopes to pursue research in clinical genetics.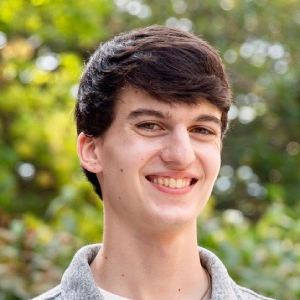 Zach Williams
Rochester Institute of Technology
My name is Zach Williams, and I am a third year biomedical science major and chemistry minor from the College of Health Science and Technology at RIT. I am currently serving as the president of RIT's Health Sciences and Technology Student Association, as well as the honors program representative for my college. I am also involved in biochemistry research in Dr. Lea Michel's lab, where I study the electrostatic interactions of water-soluble crystallin proteins in the optic lens, which may contribute to juvenile cataract formation. I served as a TA in 2019 for the cell and molecular biology lab, and I currently serve in this role for anatomy and physiology and organic chemistry. Outside of my academic work, I am also involved in the Rochester community. I play club Ultimate Frisbee for RIT, I enjoy running and rock-climbing, I have just started learning to ski, and I am teaching myself how to play the electric guitar. I also volunteer with RIT Ambulance, as well as the Friendly Home Senior Living Community nearby campus. I will be attending Upstate Medical University after graduating from RIT in 2022, where I will continue working to earn my M.D., and possibly my Ph.D. as well!
Kelly Wong
University of Nebraska–Lincoln
Huey-Xian (Kelly) has been involved in research since her freshman year as a member of Dr. Limei Zhang's lab studying the mechanism by which transcriptional regulation occurs via the white B-like family in Mycobacterium tuberculosis. She has also led several after-school outreach programs in the local community where she guides students in performing science experiments from making baking soda volcanoes to edible water bottles. In addition, she is passionate about being a peer mentor in the University Honors Program, teaching assistant for a biochemistry laboratory and a psychology class, and acting president of the local American Medical Women's Association chapter on campus. After undergraduate, she aspires to become a physician specializing in psychiatry or obstetrics/gynecology. In her free time, she enjoys playing piano, spending time with friends and family and discovering new places to eat in the local area.