National Postdoc Appreciation Week
National Postdoc Appreciation Week 2023 begins Sept. 18.
The ASBMB would like to show gratitude to all the talented, dedicated postdocs in your labs contributing daily to science.
In addition to a number of activities and resources we will be providing for postdocs during National Postdoc Appreciation Week, we would also like to publicly recognize these hard-working young scientists on our website and social media channels.
To do that, we'll need your help! If you'd like us to recognize a postdoc who is doing great work, please send in one or more of the following to asbmbtoday@asbmb.org:
A thank-you note of no more than 50 words and a photo. (Please note that your thank-you note may be truncated if necessary. Short sentences work best.)
A video under one minute of yourself thanking a postdoc. (Professional video footage is not necessary. Feel free to shoot your tribute on your cell phone.)
We're sharing your photos and videos recognizing postdocs who are doing great work on social using the hashtag #ASBMBLovesPostdocs.
ASBMB events
All times are Eastern Daylight Time.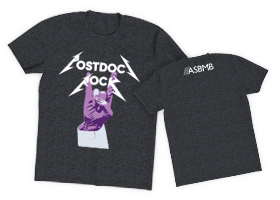 Order your ASBMB "Postdocs Rock" T-shirt!
All proceeds go toward the #DiscoverBMB postdoc travel awards.
Get your shirt
About National Postdoc Appreciation Week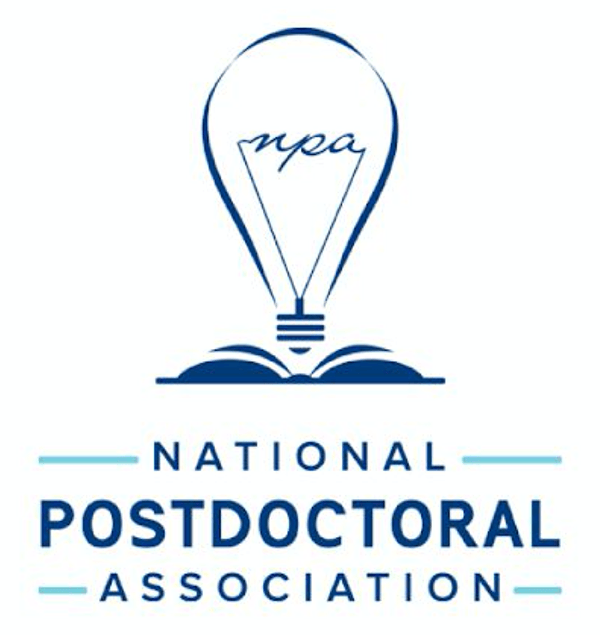 National Postdoc Appreciation Week is sponsored by the National Postdoctoral Association. The NPA's mission is to advance the U.S. research enterprise by maximizing the research community's effectiveness and enhancing the quality of the postdoctoral experience for all participants. The NPA offers career and diversity resources for postdocs as well as recommendations to institutions regarding postdoctoral policies and practices.
Sign up for email updates
Enter your email address to get updates on the ASBMB's National Postdoc Appreciation Week activities.