Senior investigator and chief, Developmental Glycobiology Section, National Institute of Dental and Craniofacial Research, National Institutes of Health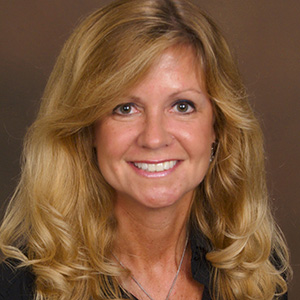 Statement of interest
I am a senior investigator and chief of the Developmental Glycobiology Section in the intramural program of National Institute of Dental and Craniofacial Research and a member of the ASBMB (since 2006).
My lab has made contributions within the field of protein O-glycosylation that have advanced our understanding of this evolutionarily conserved modification and its role in normal development and organ function.
Beyond my laboratory, I have been a vocal advocate for women and underrepresented groups in science. I serve as the chair of the National Institutes of Health Women Scientists Advisors Committee, which helped to spearhead efforts to address harassment and bullying in the workplace, including the development of policies and procedures for reporting, investigating and adjudicating inappropriate workplace behavior. Additionally, I served on the Advisory Committee to the Director Working Group (Changing the Culture to End Sexual Harassment), which outlined key recommendations to address sexual harassment throughout the biomedical research community and within scientific societies. Most recently, I have been involved in efforts to address racial inequity at the NIH, serving as a member of the UNITE initiative and on the newly formed NIH Anti-Racism Steering Committee.
As a member of ASBMB Council since 2018, I advocated for the formation of the society's Women in Biochemistry and Molecular Biology Committee (on which I also serve), a group that aims to support and promote women in science. I am committed to equity, diversity and inclusion and feel that scientific societies such as the ASBMB have a huge role to play in fostering inclusive excellence in science.
Moving forward, I will advocate for programs that address barriers limiting the full participation of historically marginalized groups in science. I will also continue to advocate for additional ways ASBMB can support and promote the accomplishments of women and other underrepresented groups at all stages of their careers.
Education and training
B.S., Biology, Cornell University
Ph.D., Genetics, Stanford University
Awards and honors
NIH Equity, Diversity and Inclusion Award of the Year, 2019
NIH Director's Award (for development and deployment of the NIH Anti-Harassment Program), 2019
NIH Director's Award (as a member of the Women Scientists Advisors Executive Committee), 2019
NIH Executive Leadership Course, 2020
Dean, NIH Oxford Cambridge Scholars Class, 2019–present
Fellow, American Association for the Advancement of Science, 2019
Sigma Xi, 2019
Advisory Committee to the Director Working Group, 2019
NIDCR Executive Leadership Committee, 2019–present
NIH Central Tenure Committee, 2017–present
NIH Senior Leadership Course, 2016
NIH Women Scientists Advisors Executive Committee, 2014–present
NIDCR Award for Exceptional Performance, 2007 and 2010
NIDCR Performance Award, 2012 and 2014
Experience
ASBMB Council, 2019–present
ASBMB Women in Biochemistry and Molecular Biology Committee, 2019–present
ASBMB Meetings Committee, 2016–2019
ASBMB Women's Networking Panel, 2016–2019 and 2021
ASBMB member, 2006–present
Editorial board member, Journal of Biological Chemistry, 2007–2012
Senior investigator and chief, Developmental Glycobiology Section, NIDCR/NIH, 2012–present
Deputy branch chief, OPCB/NIDCR/NIH, 2015–2017
Chief, Developmental Glycobiology Unit, LCDB/NIDCR/NIH, 2004–2012
NIH Anti-Racism Steering Committee, 2021
NIH Anti-Harassment Steering Committee, 2018–present
NIH Common Fund Panel, 2013
NIDCR IRP Review Panel, 2014
NIDCR Promotion and Tenure Committee, 2012–present
Member, American Association for the Advancement of Science, 1992–present
Member, Society for Glycobiology, 2007–present
Society for Glycobiology federal liaison, 2009–2012
Society for Glycobiology ambassador, 2012
Society for Glycobiology representative to International Glycoconjugate Organization, 2010–2011
Editorial board member, Glycobiology, 2011–2019
eLife Board of Reviewing Editors, 2020–present