Professor and director, Human Genetics Program and Sanford Children's Health Research Center, Sanford Burnham Prebys Medical Discovery Institute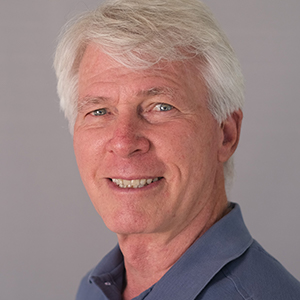 Statement of interest
I have been a member of the ASBMB for more than 35 years. I believe that from research comes the power to cure. One of my goals is to improve science communication with the public, and the other is to advance collaboration between basic scientists and physicians. Biochemistry and ASBMB can lead that charge. Success for both goals requires mutual respect and fundamental belief in our power to make a difference in the world.
I have over 43 years of continuous National Institutes of Health funding, and my lab has published over 310 papers. Our work identified more than 300 patients and 25 rare congenital disorders of glycosylation (CDG). Over the decades, I've interacted with basic scientists, physicians and especially with CDG families and their support groups to bridge science and medicine and foster outreach.
I'm a strong advocate of science communication to the public and taught in the ASBMB's Art of Science Communication. My motto at FASEB: Go make a difference. It continues at the ASBMB.
Education and training
B.S, Microbiology, Indiana University, 1968
M.S., Biology, University of California, San Diego, 1971
Ph.D., Biology, University of California, San Diego, 1976
Postdoctoral training, University of California, San Diego, Medicine and Neuroscience, 1976–1982
Awards and honors
Fellow, American Association for the Advancement of Science, 2020
Rosalind Kornfeld Lifetime Achievement Award, Society for Glycobiology, 2016
Golden Goose Award for discovery of Thermus aquaticus, 2013
Experience
President/Vice President, Federation of American Societies for Experimental Biology, 2016/2015
President, Society for Glycobiology, 2012