Professor and chair, University of Texas at San Antonio, Chemistry Department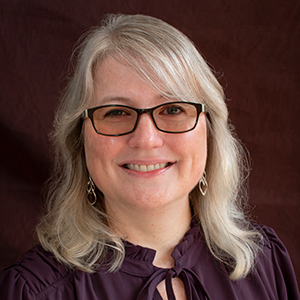 Statement of interest
I have enjoyed my first term serving on Council — it has been an exciting time. We have made the socially responsible move to make the content of our society journals open access, which should result in increased equity in access to scientific results, accelerated discovery in the research community, and increased exposure of society members' research. We have also responded to the repercussions of the pandemic to our society and its members. I would like to serve a second term to continue this work, and so that I can continue to help do the hard work that will be required as we establish our new normal.
Moving forward, we will need to make decisions that continue to increase inclusion and support a healthy work–life balance. I recently moved my research program from an R1 Association of American Universities institution to an R2 Hispanic-serving institution. I would like the new perspective that comes from my new home environs to be reflected on Council as we make the decisions that could have differential outcomes for underrepresented scientists and society members with increased teaching and service responsibilities.
I am proud of the progress we have made and look forward to being part of the process as we continue to make the ASBMB a model professional society for the future.
Education and training
B.S., Chemistry, Furman University
Ph.D., Biochemistry, Vanderbilt University School of Medicine
Awards and honors
Louise Byrd Graduate Educator Award, University of Kansas, 2020
K. Barbara Schowen Undergraduate Research Mentor Award, University of Kansas, 2017
Leading Light Award, University of Kansas, 2012
W.T. Kemper Fellowship for Teaching Excellence, University of Kansas, 2009
Kansas IDeA Network of Biomedical Research Excellence Faculty Scholar, 2008
Experience
Member, ASBMB Council, 2018–present