Distinguished professor, Rutgers University–Robert Wood Johnson Medical School, Department of Biochemistry and Molecular Biology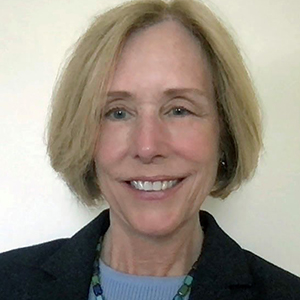 Statement of interest
I have been a member of the ASBMB since joining as a graduate student. I view the society as a collective voice for members of our discipline to define and promote core values and standards of excellence, while also serving as a force to drive change. I applaud the society's past successes in providing an inclusive community for members, establishing and maintaining the highest standards in scientific publishing, disseminating scientific advances, recognizing achievements of members, promoting best practices in education and training, furthering scientific communication and outreach, and advocating for research and science policy. There is always more to do in these areas, and I believe they should continue to be the foundation of society activities.
In addition, I see opportunities for the ASBMB to broaden initiatives in two areas. One is to increase diversity and equity in the STEM workforce pipeline. Another is to ensure the future sustainability and impact of the society by enhancing recruitment of the next generation of ASBMB members, for whom the society can serve as a hub for developing networks and maintaining connections to the BMB discipline as they embark on an increasingly broad range of bioscience-related careers.
I would welcome the opportunity to work with the dedicated ASBMB committee members and staff to further these initiatives, as well as to support the important efforts to maintain core society values and best serve members as the ASBMB navigates transitions to open access publishing and independent annual meetings.
Education and training
B.A., Biochemistry, University of California, Berkeley, 1979
Ph.D., Comparative Biochemistry, University of California, Berkeley, 1986
Postdoctoral training, Princeton University (1986–1989) and Brandeis University (1989–1991)
Awards and honors
ASBMB Education Fellow, 2015
Fellow, American Academy of Microbiology, 2007
Fellow, American Association for the Advancement of Science, 2006
MERIT Award, National Institutes of Health, National Institute of General Medical Sciences, 2003–2014
Lucille P. Markey Charitable Trust Biomedical Scholar Award, 1989–1994
Experience
My professional experience has been at Rutgers University–Robert Wood Johnson Medical School (University of Medicine and Dentistry of New Jersey, prior to reorganization in 2013) with progression from assistant to distinguished professor (1991–present) in the Department of Biochemistry and Molecular Biology (Department of Biochemistry, prior to reorganization in 2012), where I have served as associate director (2007–2012, 2020–present) and interim director (2013–2019) of the Center for Advanced Biotechnology and Medicine and co-director of the Graduate Training Program in Biotechnology (2012–present). I was a member of the Howard Hughes Medical Institute as assistant, associate and investigator (1994–2011).
Other relevant experience:
ASBMB Council, 2008–2011
ASBMB Finance Committee, 2011–2016
ASBMB Education and Professional Development Committee, 2009–2018
ASBMB Accreditation Application Review Subcommittee, 2013–present
ASBMB representative on the FASEB Science Policy Committee's Training and Career Development Subcommittee, 2009–present
Editor, American Society for Microbiology, Journal of Bacteriology, 2010–2021
Chair, Gordon Research Conference, 2008
Fellowship and grant review committees, including current membership on the NIH NIGMS Training and Workforce Development (T32 graduate training program review) study section